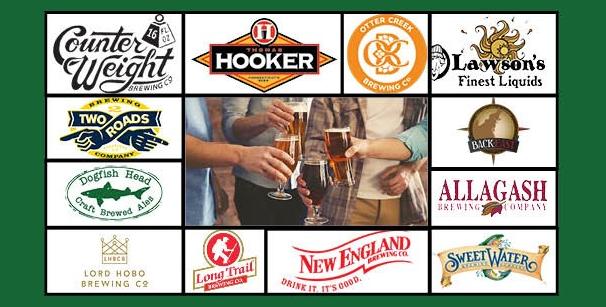 Saturday March 24th
11:30 – 4pm at Trumbull Kitchen, Hartford
Tickets are $55 in advance, or $60 the day of the event.
Portion of the proceeds will benefit the Pan-Mass Challenge and the Dana-Farber Cancer Institute.
Each year in early August, Chef Chris Torla joins hundreds of other cyclists on a trip across Massachusetts. And while the trip is fun and healthy, the real goal is to raise money for the fight to battle and end cancer. Riding is his way of participating in this cause, and this event is geared toward helping achieve that goal. Join us for a relaxing afternoon of local beers, great food and fun, all in support of a great cause.
Breweries being featured include:
Counter Weight
Lawson's Finest
Sweetwater Brewing
Dogfish Head Brewery
Thomas Hooker Brewing
Long Trail Ales
Lord Hobo Brewing
New England Brewing Co.
Allagash
Two Roads Brewing
Otter Creek
Stony Creek
and more…
$25 from each regular priced ticket ($10 from DD) will be donated to the cause!
Designated Driver tickets are available at a reduced rate of $25 per person – this is a food only ticket and no beer whatso ever will be allowed.
This event is a 21 and over only event, and as such anyone under 21 will not be admitted to the restaurant. Proper Identification will be required for all entry, and beer service will only be for those with correct wrist bands.
Max Vantage points will be allocated on the retail ticket price (not including the Eventbrite fee).
Trumbull Kitchen will be closed to the public for the time of the event.