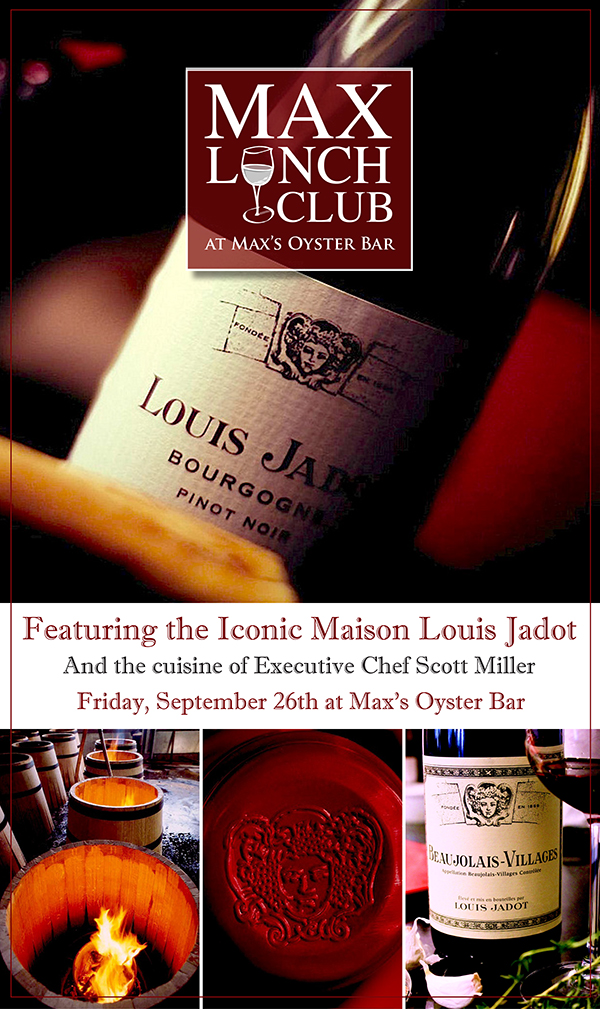 by Brian Mitchell, Corporate Beverage Director, Max Restaurant Group
I am very pleased to announce that on September 26th, Max Lunch Club returns to the Oyster Bar in West Hartford with some fabulous selections from Louis Jadot, famous Burgundy growers.  Specifically, we will be featuring wines from the top rated 2012 vintage.  This is a vintage that has shown exceptional quality in the wines, especially the white wines, and my own tasting have shown that there really are some treats for the Burgundy lover.  Prices though are a major concern, for several reasons: lower sales of previous vintages such as the 2011, and smaller yields from the vineyards which of course mean less wines.
Having said that though, this is one of the reasons to look at a producer such as Jadot.  Owning or maintaining close to 200 different parcels of vineyards throughout the Cote d'Or, the Maconnaise and Beaujolais regions, Louis Jadot is one of the top volume producers in Burgundy, but a producer that also maintains exceptional quality at all levels.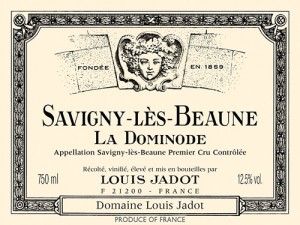 I have selected a few wines that I think represent some of what Jadot does best, but also a few wines that represent the value of what Jadot does.  Because they are able to scale production, they are better able to maintain costs and that means they are better able to minimize dramatic price swings from vintage to vintage.  This means that for us the consumers, we are better off looking to purchase these wines on a regular basis as the price/quality value relationship is much more consistent.
As a special treat for the Lunch Club, we will have a special guest speaker, Christian Dalbavie, French wine specialist for Kobrand/Jadot.  Mr Dalbavie has done several events for us over the past few years and is an exceptional speaker as well as a great resource for understanding all things Burgundy.
Friday September 26th
12:45 reception, 1:00 seating for lunch.
Reception:
Nicoise Egg | Tuna Tartar | White Anchovy | Beans
House Cured Salmon | Corn Griddle Cake | Peach Relish
Pacific Coast Oyster | Grapefruit | Caviar
Jadot Chardonnay Stainless Steel, Bourgogne, 2012
Course One:
Poached Lobster | Granola | Vadouvan | Carrot
Jadot Meursault, Côte de Beaune, 2012
Course Two:
Loch Duart Salmon Cuit Sous Vide | Cauliflower | Dates | Citrus
Jadot Beaujolais-Villages,  Beaujolais, 2012
Course Three:
Pork Loin | Pork Belly | Stone Fruit | Greens |  Pickled Mustard Seed
Jadot Savigny-lès-Beaune La Dominode Premier Cru, Côte de Beaune, 2012
$37.50 per person (not including tax or gratuity)
Please call Max's Oyster Bar to make your reservations:860-236-6299
964 FARMINGTON AVE./ WEST HARTFORD, CT 06107