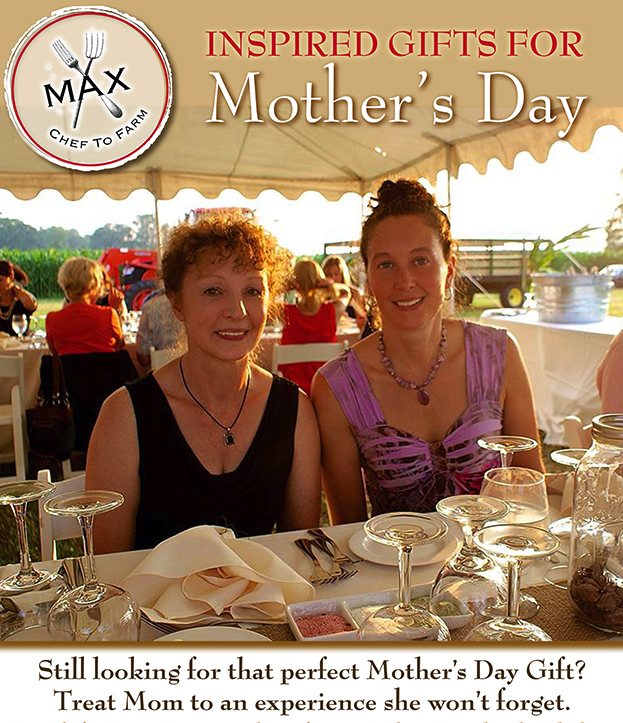 Max Chef to Farm Dinners are the perfect way to show Mom that she's the best.
Share a special evening on one of Connecticut's landmark farms
with the most important woman in your life.
For more information, calendar and to make reservations*, visit:
MaxChefToFarm.com
Or treat her to a Max Dining Card to enjoy at any of our ten restaurants
or Max Chef To Farm events. To purchase, visit:
MaxDiningCard.com
*If you would like a paper Gift Certificate for Max Chef To Farm to
present to Mom, please call: 860.566.8360. Or you can purchase a
Max Gift Card to make a reservation at a later date.