Max's Tavern in Springfield, Mass is very pleased and excited to present a great evening celebrating Cabernet Sauvignon and it's natural food partner – Steaks!
This will be a fun and energy filled evening, focused on the understanding and comparative tasting of various cuts of meat, paired alongside a Sonoma and Napa Cabernet Sauvignon. Master Sommelier Michael Jordan MS, from Jackson Family Estates, will be on-hand to present the wines and lead the discussion along with our own Director of Beverages Brian Mitchell and Executive Chef Paul Roberge.
Evening's Menu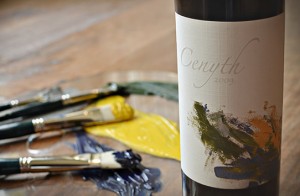 Reception
Matanzas Creek Sauvignon, Sonoma- 2013
Steak Tartare – harissa, smoked-almond, pita
Course 1
Arrowood Cabernet Sauvignon, Sonoma- 2010
NY Strip – maple miso glazed root veg, cauliflower
Course 2
Freemark Abbey Cab, Napa- 2011
Filet Mignon – duxelles, foie gras, puff pastry
Course 3
Atalon Cabernet Sauvignon, Napa- 2011
side by side
Cenyth Red Blend, Sonoma- 2009
Ribeye – pommes puree, Brussels sprouts leaves, smoked bone marrow butter
Cheese Course
La Jota Cabernet Sauvignon Howell Mountain, Napa 2011
selection of cheeses, all CA Cheeses from Sonoma
Please contact Max's Tavern  for reservations
Cost is $115.00 per person, not including tax or gratuity
1000 WEST COLUMBUS BLVD
SPRINGFIELD, MA 01105
P: 413-746-6299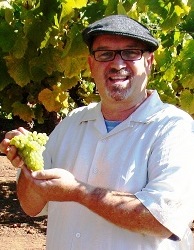 About Michael Jordan, Master Sommelier:
Michael Jordan, MS, CWE
Vice President of Food & Beverage, The Ranch Restaurant and Saloon
Veteran restaurateur Michael A. Jordan, MS, CWE is currently Vice President of Food & Beverage for The Ranch Restaurant and Saloon, a recently opened Anaheim California based wine destination restaurant and live country music entertainment complex.
Before joining The Ranch team Jordan was President of the Beachcomber Restaurant Group, featuring restaurants themed to the California beach scene situated in spectacular locations. Prior to his work at Beachcomber Jordan served as Global Manager of Wine Sales and Standards (and Wine Educator) for Walt Disney Parks and Resorts® Worldwide. This role included responsibility for all wine sales and programs along with creating the wine lists education for all the Disney properties internationally as well as Disney Cruise Lines and ESPN Zones. Jordan was also responsible for pre-opening and all operations as general manager of the world famous Napa Rose Restaurant at Disneyland Resort in Anaheim.
One of only 15 people in the world to posses both the Master Sommelier Diploma from the Court of Master Sommeliers and the Certified Wine Educator Diploma from the Society of Wine Educators, Jordan and wife Teresa have been making their own world class wine under WORD VINEYARDS® and 'OLELO Wines®. WORD and 'OLELO are small production, high quality, hand crafted artisan wines made from some of the finest fruit grown in California and other regions of the world.
Passionate about wine education, he is the On Air Host and "Sommelier for the People" on his own nationally syndicated radio talk show with Mike Horn called What's Cookin' with Wine – heard on many AM radio markets across US including New York, Boston, Charlotte, Detroit and Chicago including KSPA 1510 AM in greater Los Angeles area and CRN Digital Talk Internet radio. Jordan is also a regular 'radio sommelier' on KABC Talk Radio, KFWB and KLSX FM in Los Angeles.
Prior to joining Disney, Jordan opened the award-winning Pinot Provence restaurant in Costa Mesa where he was the general manager. Jordan was the chef /owner of Bella Teresa restaurant in Corona del Mar with wife Teresa; and general manager of the Five Diamond award-winning Pavilion Restaurant at The Four Seasons Hotel in Newport Beach. In his younger years, he followed in his celebrity restaurateur father Matteo's footsteps and was chef at his family's Italian restaurants, and later was general manager & "maitre d' to the stars" at Matteo's in California and Hawaii. In all, he has more than 40 years of experience in the restaurant, hospitality and beverage industry.
Over the years Jordan has received praise for his efforts and accomplishments in the food and beverage industry. The following are some of Jordan's achievements:
• California Restaurant Writers – "Sommelier of the Year for both 2001 & 2002" • Southern California Restaurant Writers – "2003 Sommelier of the Year" • Restaurant Business' – "50 Top General Managers 2004" • Orange Coast Magazine – "2005 General Manager of the Year" • Starwine's – "2005 Wine Educator of the Year" • Orange Coast Magazine – "2006 Restaurant Professional of the Year" • Southern California Restaurant Writers – "2008 General Manager of the Year" • Whitefish International Wine & Food Summit – "2008 Sommelier of the Year" • Southern California Restaurant Writers – "2011 Food & Beverage Director of the Year" • Honorary Chairman ,