Max Restaurant Group is First in the Nation with New Wine from Fess Parker Winery
Winery Direct Series Brings Fess Parker Pinot Noir Sta. Rita Hills, 2010, to market
Most people will remember Fess Parker for his acting roles as Daniel Boone and Davy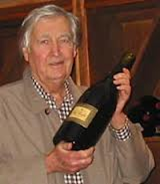 Crockett in the 1950s and 60s.  He passed away in 2010, but did you know that he and now his family have owned a 715 acres winery and vineyard estate in Santa Barbara for the past 30 years?  That his wines have won countless awards? And that this region grows some of the best Pinot Noir in the country?
The Max Restaurant Group is very pleased to announce that we will be offering the newest wine from the Fess Parker Winery; the Fess Parker Pinot Noir Sta. Rita Hills, 2010.  In fact Max Group will be the very first location in the country to offer this wine for sale.  We have made special arrangements to list this wine directly from the winery before it becomes available for wider distribution later next year.
As part of this promotion, the $18 glass price will be available for $13 and the customary $66 bottle price will be reduced to $48.  Supplies at these prices are limited and will only last through February.
Stop into any Max location to try this fabulous wine from a great wine region.
A little about the Sta. Rita Hills AVA…
First created in 2001, the Sta. Rita Hills viticultural appellation is uniquely situated to receive maritime influences that create the ideal climate for growing exceptional wine-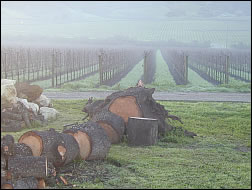 grapes. Inspired by the incredible potential offered within this wine region, a diverse group of talented growers and winemakers are producing some of California's most exciting Pinot Noirs, Chardonnays and other varietals. As with any new region, the winegrowers and winemakers have developed a camaraderie stemming from their love of this region and the excitement of the achievements made thus far.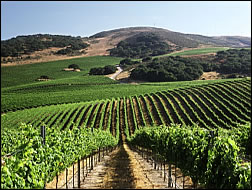 Sta. Rita Hills is a relatively small appellation of approximately 100 square miles. Intersected by the Santa Ynez River, the cool climate appellation is located between the towns of Buellton and Lompoc in Santa Barbara County, California.
Cool weather, fog, wind and the soils limit vine vigor, crop yield and intensify the flavors of the wines. Distinct geology and geography combine to form an absolutely unique maritime corridor. Two east-west oriented valleys represent some of the most incredible dirt and unique climatic influence in the Pinot Noir world.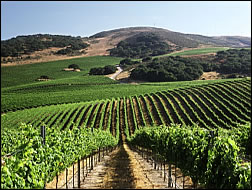 Other great growers and producers from this fabulous region include: Brewer-Clifton, Clos Pepe, Foley Estates, Foxen, Pali, Sea Smoke, Siduri, Sanford, and many others.
Take a look at this week's speacials : loblaws flyer, walmart flyer, freshco flyer, no frills flyer, food basics flyer