Max's 6th Annual HOPtoberfest @ Rosedale Farms & Vineyards
Max's HOPtoberfest (2019), our 6th Annual Fall Celebration of all things HOP related
Our mission: To bring together some of the best Connecticut and Regional Breweries as well as top home-brewers, and give guests the opportunity to meet and experience the growing craft beer movement of the North East United States.
Join us for Hoptoberfest 2019 by the Max Restaurant Group, at the historic Rosedale Farms & Vineyards in Weatogue (Simsbury), CT.
Sunday October 13, 2019 –  1:00pm – 5:00pm
25 E Weatogue St, Simsbury, CT 06070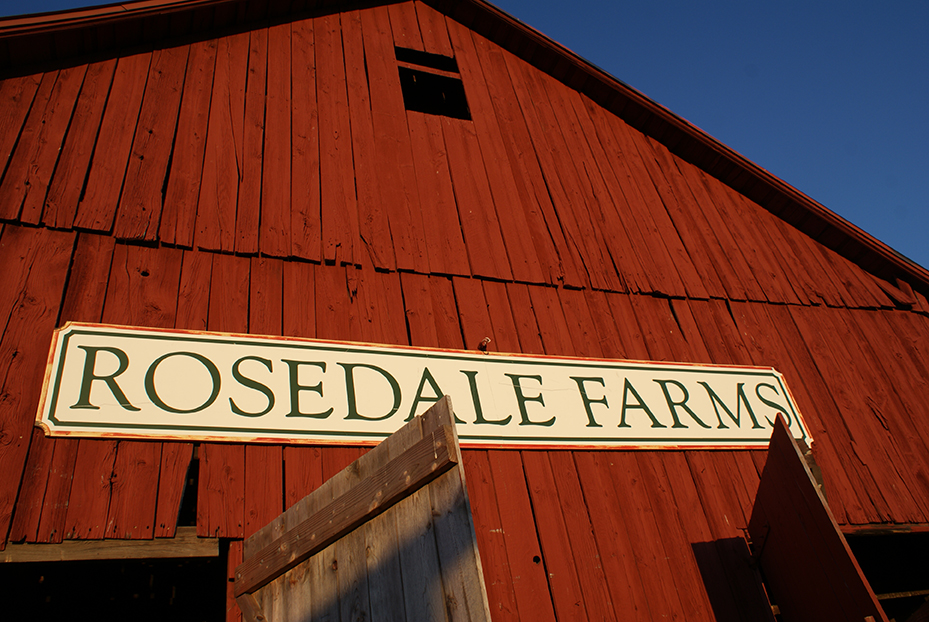 To Attend: Ticket pricing prior to the event is $59 (which includes all fees and taxes, except Eventbrite processing fee), and can be purchased by visiting our Eventbrite page here.
If tickets are available the day of the event, they can be purchased at the door for $69 per person.
We will be limiting this year's event to 700 tickets.
Ticket includes: 1 tasting glass, 2 oz pours of some of the best beers in the world, tasting guide for Hoptoberfest, food (see menu below) eat what you like – as much as you like, Journey Home donation, as well all taxes and fees.
A portion of the ticket price is being donated to Max Cares Foundation in Hartford, a fabulous organization formed in 2015, furthering the vision of its founder to assist individuals from all walks of life and to improve the communities through charitable giving.
For more information, please visit – MaxCaresFoundation.org
This year we expect many Breweries from CT, New England and Beyond
We generally have 40+ Breweries in attendance for this event.
This list will be updated as we get commitments. So far we have:
Alvarium Beer Co. (New Britain, CT)
Back East Brewing Co. (Bloomfield, CT)
Banded Brewing Co (Biddeford, ME)
Beer'd Brewing Company (Stonington, CT)
Black Hog Brewing Co (Oxford, CT)
Blue Point Brewing (Patchogue, NY)
Breckenridge Brewery (Littleton, Co)
Carton Brewing Co (Atlantic Highlands, NJ)
Captain Lawrence Brewing Company (Elmsford, NY)
CT Valley Brewing (South Windsor, CT)
Counter Weight Brewing Co (Hamden, CT)
Dogfish Head Brewing (Milton, DE)
Down to Earth Brewing (Home Brewer) (Suffield, CT)
Downeast Cider Co (East Boston, Ma)
Fling Craft Cocktails by Boulevard Brewing (Kansas City, MO)
Founders Brewing Co (Grand Rapids, MI)
Hanging Hills Brewery (Hartford, CT)
Left Hand Brewing (Longmont, CO)
Lone Pine Brewing Company (Portland, ME)
Long Trail Brewing Co (Bridgewater Corners, VT)
New England Cider Company (Wallingford, CT)
New Park Brewing (West Hartford, CT)
Newburgh Brewing Co. (Newburgh, NY)
Ommegang Brewery (Cooperstown, NY)
Sixpoint Brewing (Brooklyn, NY)
Still Hill Brewery (Rocky Hill, CT)
Stony Creek Brewing Co (Branford, CT)
Stormalong Cider (Sherborn, Ma)
Thomas Hooker Brewery (Bloomfield, CT)
Two Roads Brewing Co (Stratford, CT)
Willimantic Brewing Company (Willimantic, CT)
Victory Brewery (Downington, PA)
Wild Tonics (Cottonwood, AZ)
Zero Gravity Brewing Co (Burlington, VT)
All beers and breweries subject to change.
If you'd like to contact us about this event please send an email to events@mrgct.com or by calling 860-566-8360.
SOME OTHER IMPORTANT INFORMATION FOR YOU TO KNOW
PHYSICAL TICKETS WILL NOT BE SHIPPED.
You must bring your valid identification to the event and we will verify your purchase at the door.
IMPORTANT:  This is 21 and over-only event.  You must have a valid Driver's License or other Government Issued form of I.D. that verifies legal drinking age of 21.
Beware of "driving while intoxicated laws" and plan accordingly. Simsbury Police will be on site. Please drink responsibly. Cabs will be available if needed.
We reserve the right, in our discretion, to limit consumption for any reason.
We reserve the right to check all bags.
Absolutely no outside beverages allowed. Water will be provided.
No outside glassware allowed. All beer must be sampled from tasting glass provided.
Questions:
Is there an age limit to get into the show?
This is a 21 and older event. No one will be admitted without a valid photo I.D. US driver license/liquor ID or passport. (no exceptions).
Can I bring my child?
As long as they are 21 or older.
Do you accept credit cards or checks at the door?
Yes to both. We anticipate this event to sell out. If tickets are still available, you may purchase them at the door for $69 each, if available. We will update the web-site on 10/6/18 for ticket availability.
Do you sell a Designated Driver ticket?
Due to capacity limitations we do not offer Designated/Discounts tickets. Please make arraignments to ensure proper transportation to and from the fest. Please drink responsibly. 
What does the ticket include?
Ticket includes: 1 tasting glass, 2 oz pours of some of the best beers in the world, tasting guide for Hoptoberfest, food (see menu below) eat what you like – as much as you like, Journey Home donation, as well all taxes and fees.
Will there be entertainment?
Rockin' the tent this year will be – Blue Eyed Blackbird
What if I lose my tasting glass?
You may purchase a new one for $5
Can I bring my pet?
Pets are not allowed in the venue.
Will there be any food?
Yes, there will be food!
No tickets, no hassle, eat what you like.
Here is the line-up from Chef Steve for the food offerings typically served at Hoptoberfest – menu subject to change:
FOOD STATION #1
Stout Chili
shredded cheese | scallions | sour cream | tortilla chips
Cubanos
pulled pork | ham | swiss | mustard | baguette
FOOD STATION #2
Grilled Bratwurst
sauerkraut (fondue pot)
Brown Butter Pierogis
FOOD STATION #3
Big Pretzels & Pretzel Sticks
Mustards – yellow | chipotle | whole grain
FOOD STATION #4
Chicken Wings
bbq sauce | blue cheese
BLT Sliders
Creamy Cabbage Cole Slaw & Potato Chips
FOOD STATION #5
Savoy Roadshow
Cheese | Pepperoni | Margherita
Will there be any water?
Yes. Water stations will be positioned throughout the event.
Will any of the beer run out?
All beers are subject to availability. Certain beers may go quicker than others.
Can I buy or take home beer from the fest?
It's against the law and we are not licensed for retail sale of beer. Brewers are not allowed to sell, give-away or trade beer. Violators will be removed from the fest.
Is there camping spaces available at Rosedale Farms?
Camping is not allowed at Rosedale Farms, but there are local sites available for campers.  Check here to find a site.
Is the venue wheelchair accessible?
Yes, the venue is wheelchair accessible, but it is also a working farm.  Please note that it is being held under a tent in a field so the ground is not completely even.
Is there parking?
Yes, lots of free parking.
What about weather?
This event is rain or shine – bring your Wellies.