We are very pleased to announce a special tasting opportunity with a great wine personality and all around fun guy – Mr Jeff Mausbach.  
As Wine Education Director and Communications and Marketing manager for Catena Wines from Mendoza for 13 years, Mr Mausbach traveled the world preaching the gospel of the unique character of  high altitude Malbec from Mendoza, explaining the character and expression of its many different terroirs.  In 2010, he and several partners decided to produce their own labels and began Malbec 55, a wine company celebrating the workers who get their hands dirty while crafting the fine wines of the region.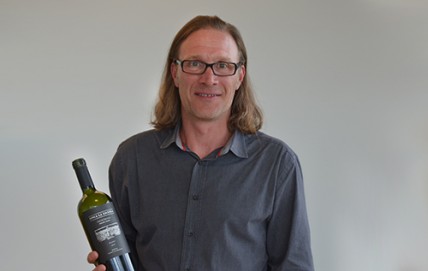 Mr Mausbach will be on hand at Max Downtown for an opportunity for our guests to meet him, discuss the Argentine wine industry and taste through a a cross section of Malbec wines from various vineyards in the regions and terroirs. Light passed hors d'oeuvres will be available to accompany the wine tasting.
February 19, 5:30-7:00
Meet and Greet with Jeff Mausbach
5:30-7:00
Wine selection:
TintoNegro Uco Valley malbec
TintoNegro Mendoza malbec
TintoNegro Limestone Block malbec
Angulo Innocenti malbec
Angulo Innocenti cabernet sauvignon
Angelo Innocenti unisono
cost is $35 per person plus tax and gratuity
please call Max Downtown for reservations 860-522-2530