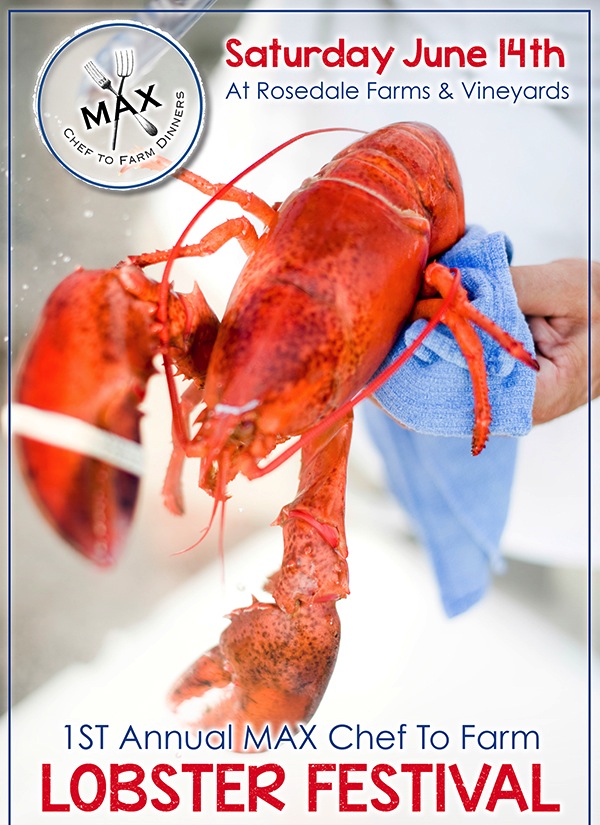 THIS EVENT IS SOLD OUT
Just in time for Father's Day ~ an event for the whole family!
Saturday, June 14th 4pm – 9pm
Rosedale Farms & Vineyards in Simsbury, CT
Activities For All Ages!
Featuring live music by Will Evans. Sample his music here.
Adult Dinner: Clam Chowder, Steamed Lobster, Connecticut
Clams, Local Chorizo Sausage, New Hartford Heirloom Potatoes,
Native (fingers crossed!) Corn on the Cob & Locally Grown Salad.
$55 per person
(Beverages, tax & gratuity not included)
Children's Dinner: Clam Chowder, Grilled Hot Dog or Hamburger,
Locally Grown Salad, French Fries and Lemonade
$10 per child
(Tax & gratuity not included)
Also featuring: $5 Local Craft Beer on Tap,
Oysters and Clams shucked to order for $2 each,
Rosedale Vineyards Wine, and Brewtus Maximus Summer Wheat,
A fresh and frothy, German-style summer beer produced
especially for The Max Restaurant Group; perfect for
warm weather drinking and dining.
To make reservations, visit us here.
By Brian Mitchell, Corporate Beverage Director, Max Restaurant Group
Rhubarb is an early spring ripening plant in the northeast US, and it has been a favorite addition in desserts for many years, especially this time of year where it is often found paired with the seasonal strawberries.  With its slightly tart side, it works especially well with sweet berry flavors in pastry desserts such as pies.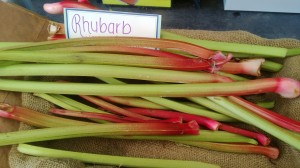 Technically classified in 1947, by the US Government as a fruit, as this is how it predominantly used, rhubarb is a plant that grows around the world in moderate climates.  Because it is an early ripening perennial it is often ready to eat just about the time strawberries are in season, adding to the close association of the two foods.  We make use of the petioles, which are the stem-like parts that hold the large leaves.  These look like large stalks and are usually sliced up or pureed to be used in cooking.
This past Friday night (June 14th), I made a cocktail using some rhubarb and other ingredients.  This drink was a featured cocktail at the first Chef to Farm Dinner at Rosedale Farm in Simsbury, CT., and was served alongside the amuse course.  It is a light and refreshing drink with a sweet/tart component plus that added floral component from the gin.  I received so many requests for the recipe that I am listing it here.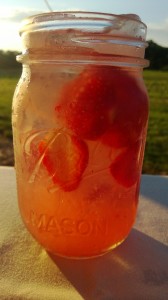 Rhubarb Botanical (this was served in a Mason jar, so the overall size is about 16oz)
1.5 ounces rhubarb syrup/puree (see below)
3/4 ounce fresh lemon juice
1.5 ounces Cold River Gin (Maine)
dash of home-made Meyer lemon bitters (or similar)
2-3 ounces tonic water
mix everything in Mason jar or highball glass except tonic, fill with ice and then top with tonic
Garnish with sliced strawberries
Rhubarb Syrup
1-2 stalks of rhubarb in a quart of simple syrup (1:1 water and sugar)
let soak 24-48 hours, puree some or all of the rhubarb for added texture