Max a Mia is Very Pleased to Present
An Italian Wine Dinner Featuring
The Historic Pio Cesare wines of Piemonte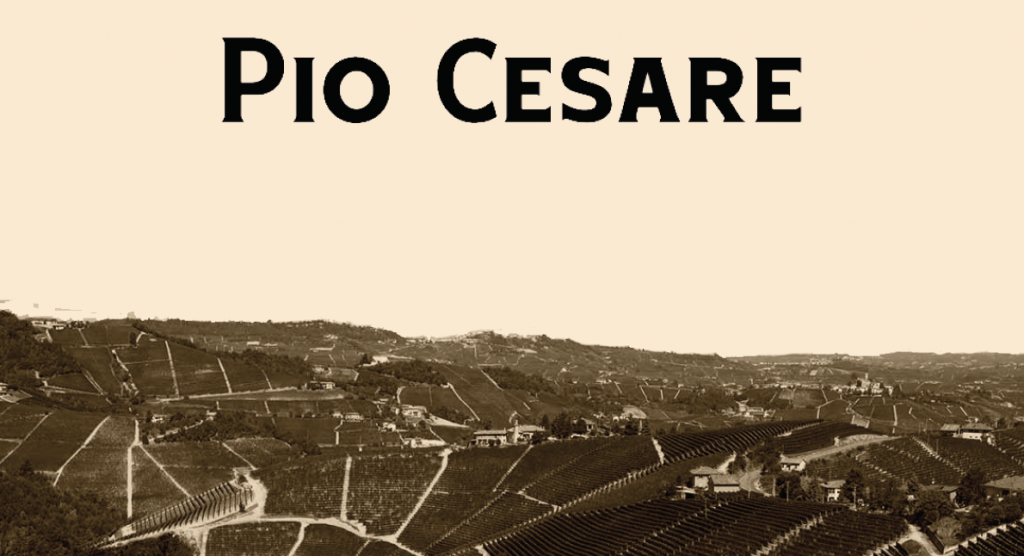 With Special Guest
Mr. Augusto Boffa
Pio Cesare Winery Family Member
Pio Cesare has been producing wines for 135 years and through five generations in its ancient cellars in the center of the town of Alba.
The Pio Cesare winery was founded in 1881, by Cesare Pio. He was a very successful entrepreneur and was inspired to produce a small and select quantity of wines from the hills of Barolo and Barbaresco for himself, his family, friends, and customers. Cesare Pio was dedicated to the terroir of the Piedmont region and to producing wines of the highest quality.
Today, the family members travel extensively to more than 50 countries around the world, echoing what Cesare Pio himself did at the beginning of our history—promoting the name and reputation of the Pio Cesare winery to restaurants, hotels, wine shops and wine lovers worldwide. We are very pleased to welcome fourth generation from Pio Cesare to Max a Mia for this winter wine dinner.
For this dinner we have selected a number of wines from these top estates to feature along with the cuisine of Chef Lundgren.
Tuesday January 22, 2019
6:30 reception, followed by dinner
Reception
Pensieri d'Inverno
a cocktail Featuring Pio Cesare Barolo Chinato
Stuffed Mushrooms
Porcini and Cambezola Risotto
Carne Crudo
Grass Fed Organic Beef, Local Egg Yolk, Crostini, Parmigiana Reggiano
Course 1
Pio Cesare Gavi DOCG, 2016
Vitello Tonnato
Roasted Veal, Tuna Sauce, Caperberry, Grilled Meyer Lemon
Course 2
Pio Cesare Nebbiolo Langhe DOC, 2015
Grilled Quail
Seacoast Organic Mushrooms, Sunchokes, Zucchini,
Bagna Cauda
Course 3
Pio Cesare Barolo DOCG, 2014
Barolo Braised Beef Cheeks
Creamy Polenta, Blistered Tomatoes,
Pan Jus
Formaggio
Pio Cesare Barbera d'Alba Fides DOC, 2015
Il Fortteto Moliterno Black Truffle Cheese, Fresh Fig, Native Honeycomb
Dolce
Nutella Truffles, Sea Salt
$89 per person (exclusive of tax and gratuity)
Please contact
Max A Mia for reservations
860-677-6299 | 70 EAST MAIN ST. | AVON, CT 06001