On Monday May 22, 2017, Max Burger Longmeadow hosted the Jack's Abby Burger Dinner. The event featured special guest Jim Trainor and cuisine by Executive Chef Brett Cook.
The event featured a five course meal with fresh and wholesome ingredients with a complementary beer with each dish.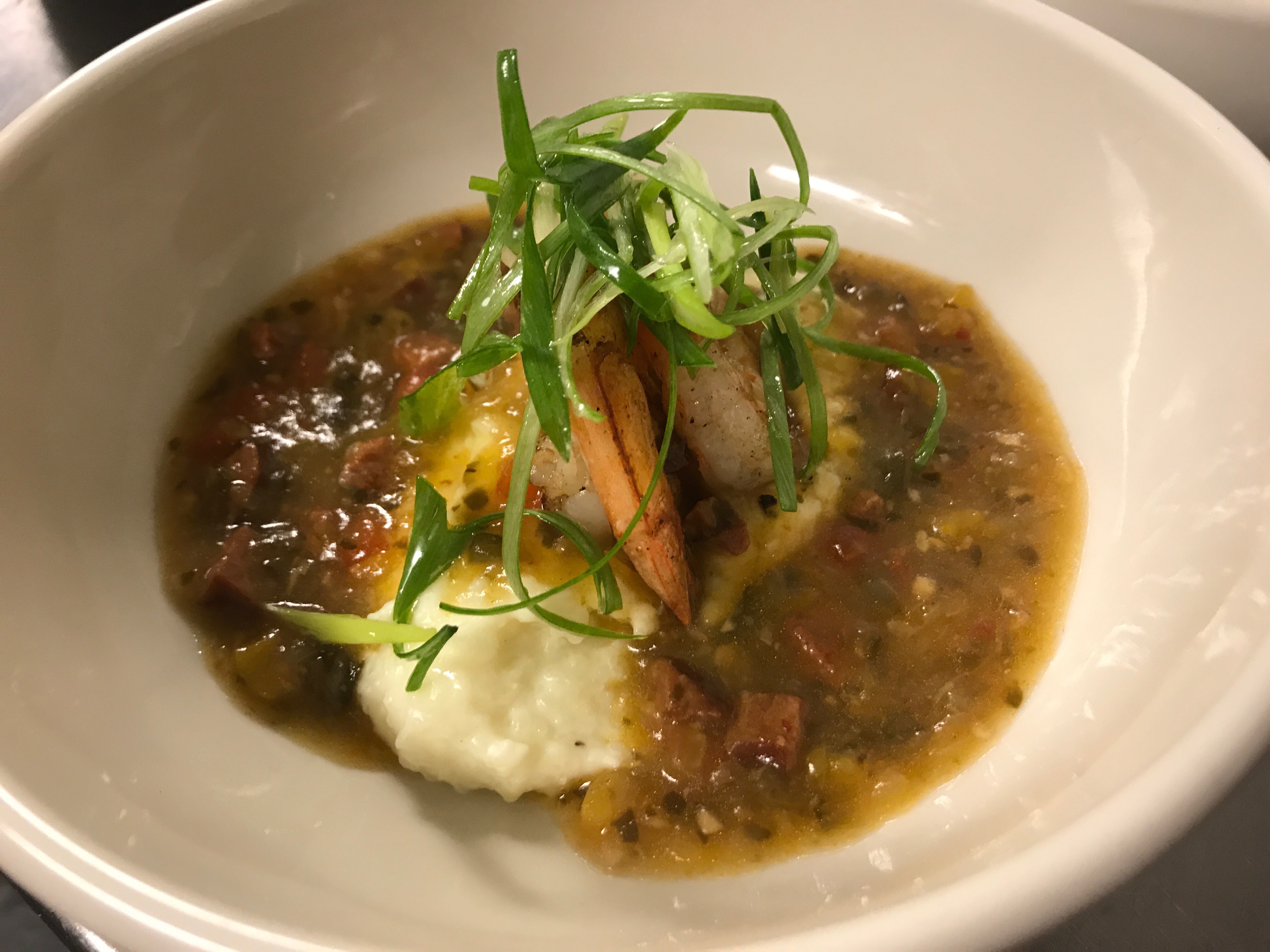 The first course of the event began with Shrimp & Grits with a tasting of the Sunny Ridge (Pilsner) beer.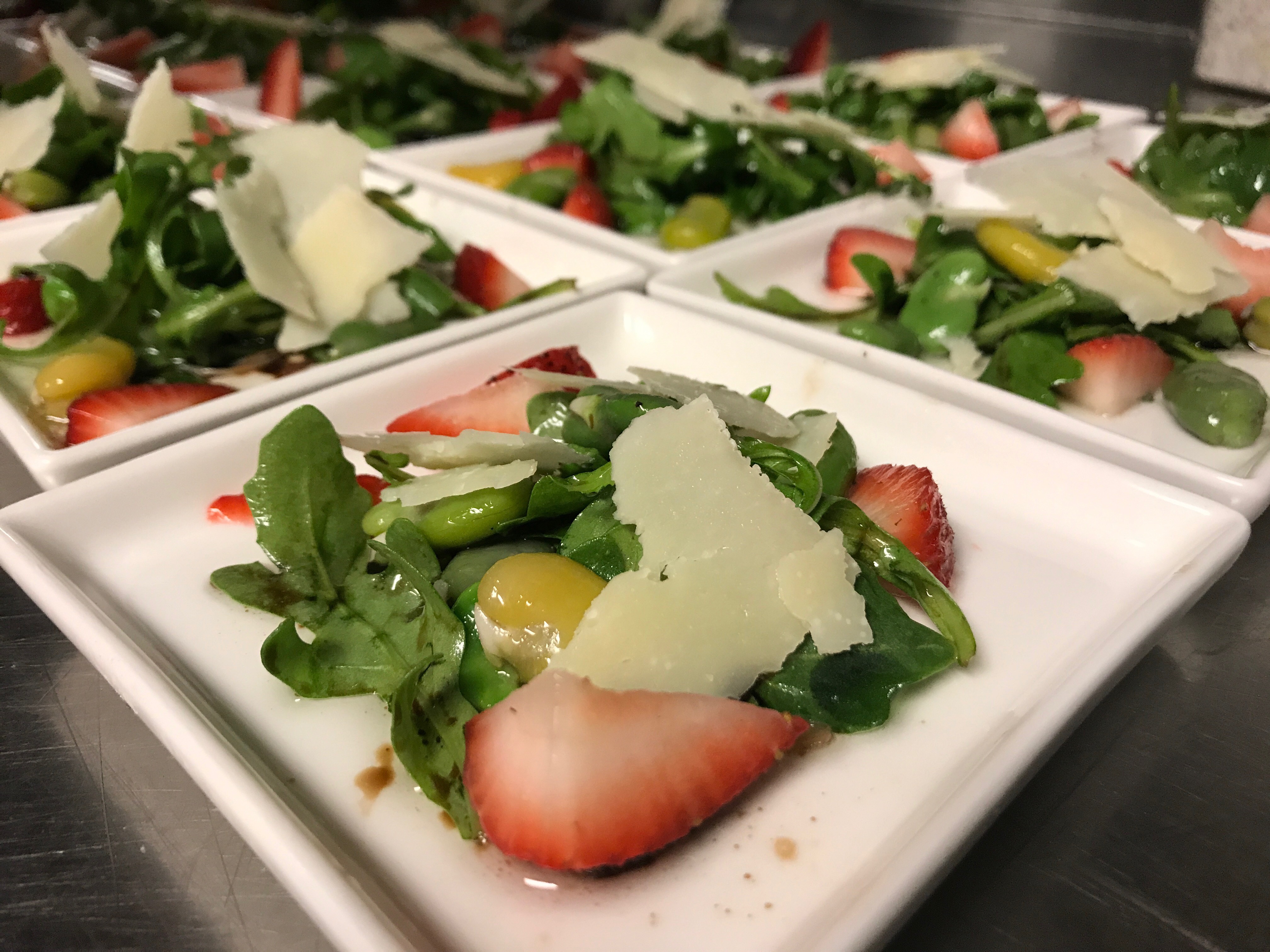 The second course of the event featured a Fava Bene Salad composed of Baby Arugula, Strawberries, Pecorino Romano and Broken Vinaigrette with a tasting of House (Lager) beer.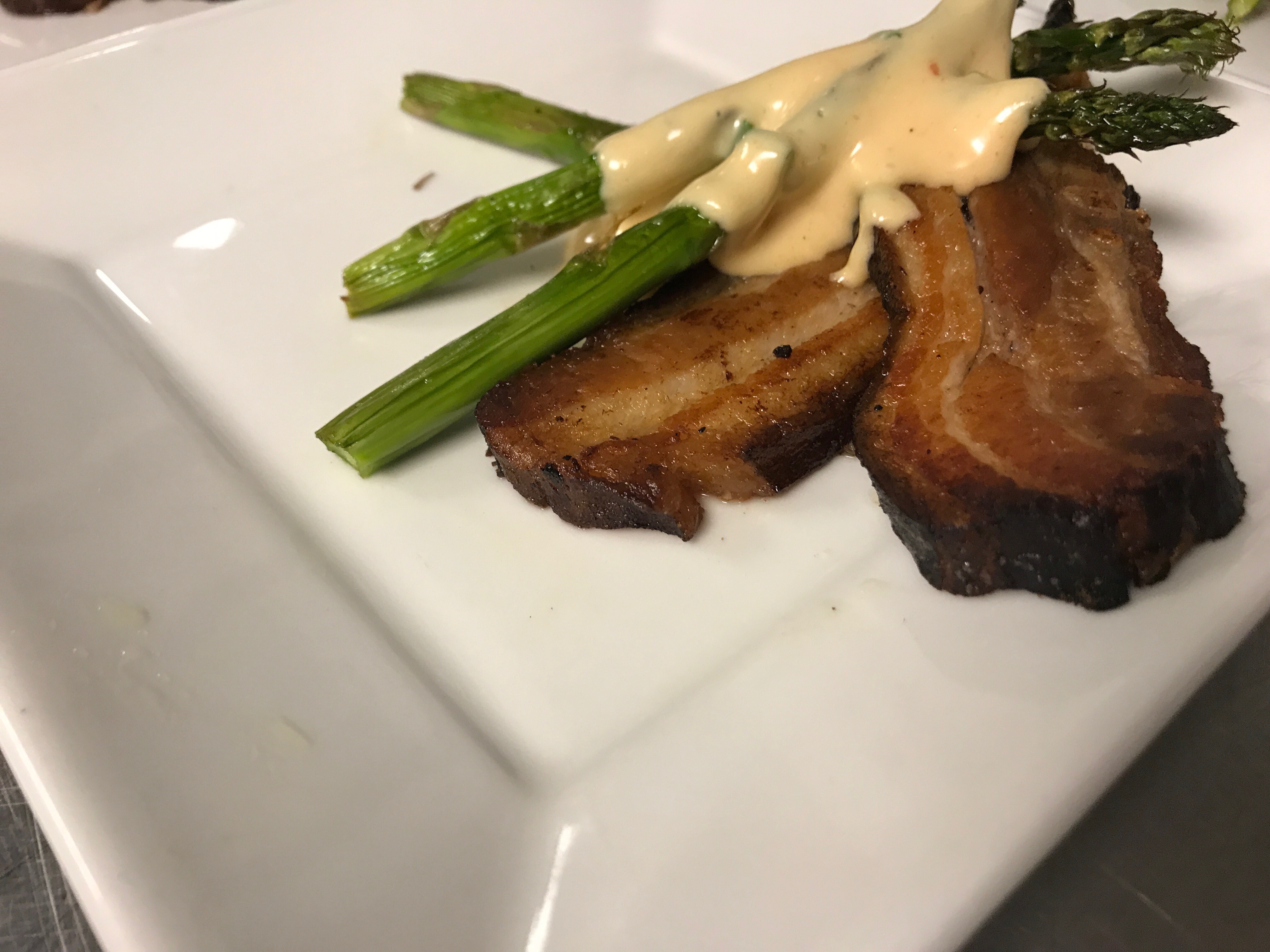 The third course consisted of Deconstructed Bacon Wrapped Asparagus with a with a Smoke & Dagger (Black Lagger).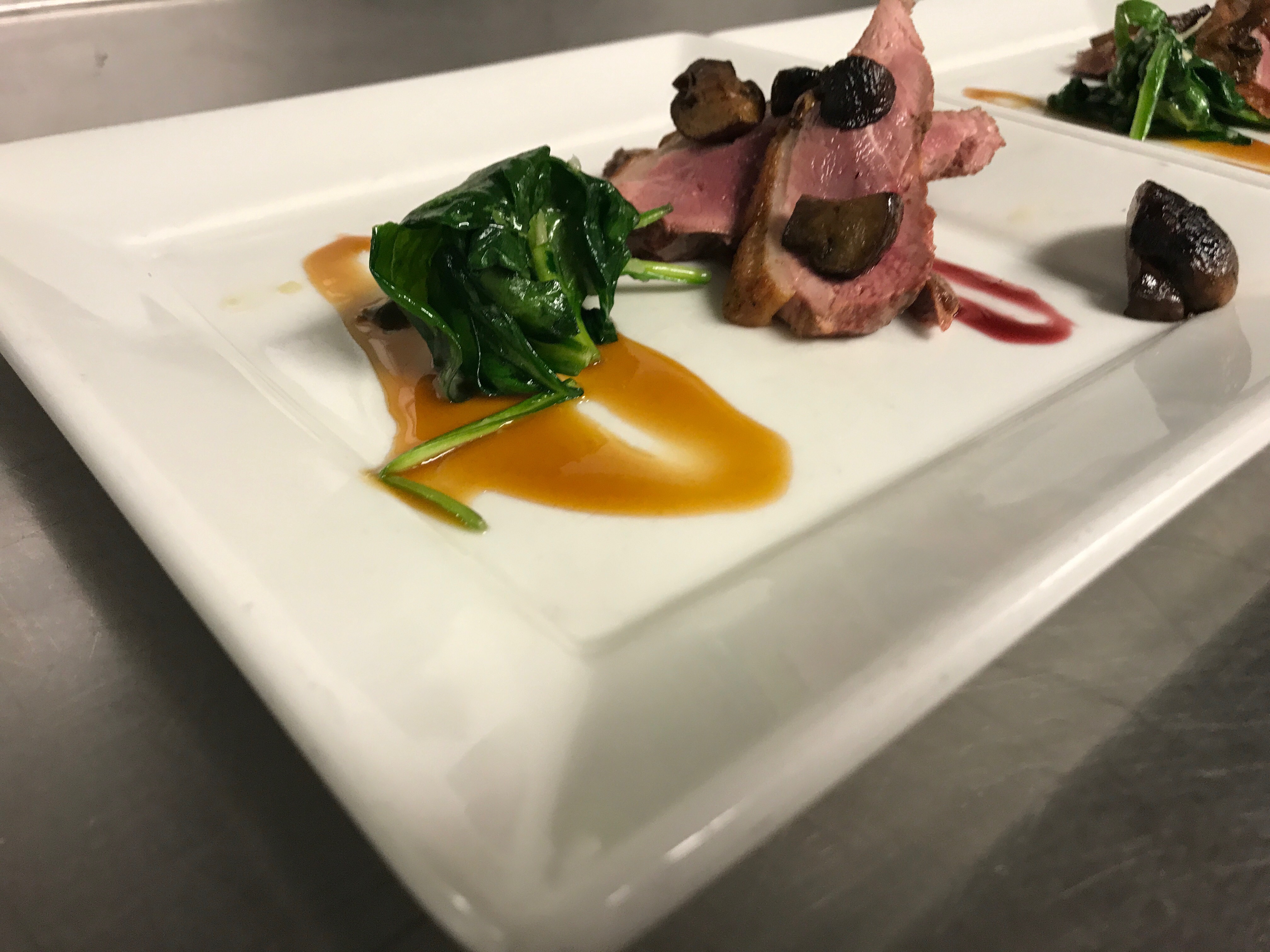 The fourth course consisted of the Duck Duo, which was composed of Seared Duck Breast with Crimini Mushrooms, Port Cherry Sauce and Duck Leg Confit with Garlic Spinach and Orange Teriyaki Glaze. The Duck Duo was accompanied by the Excess (India Pale Lager).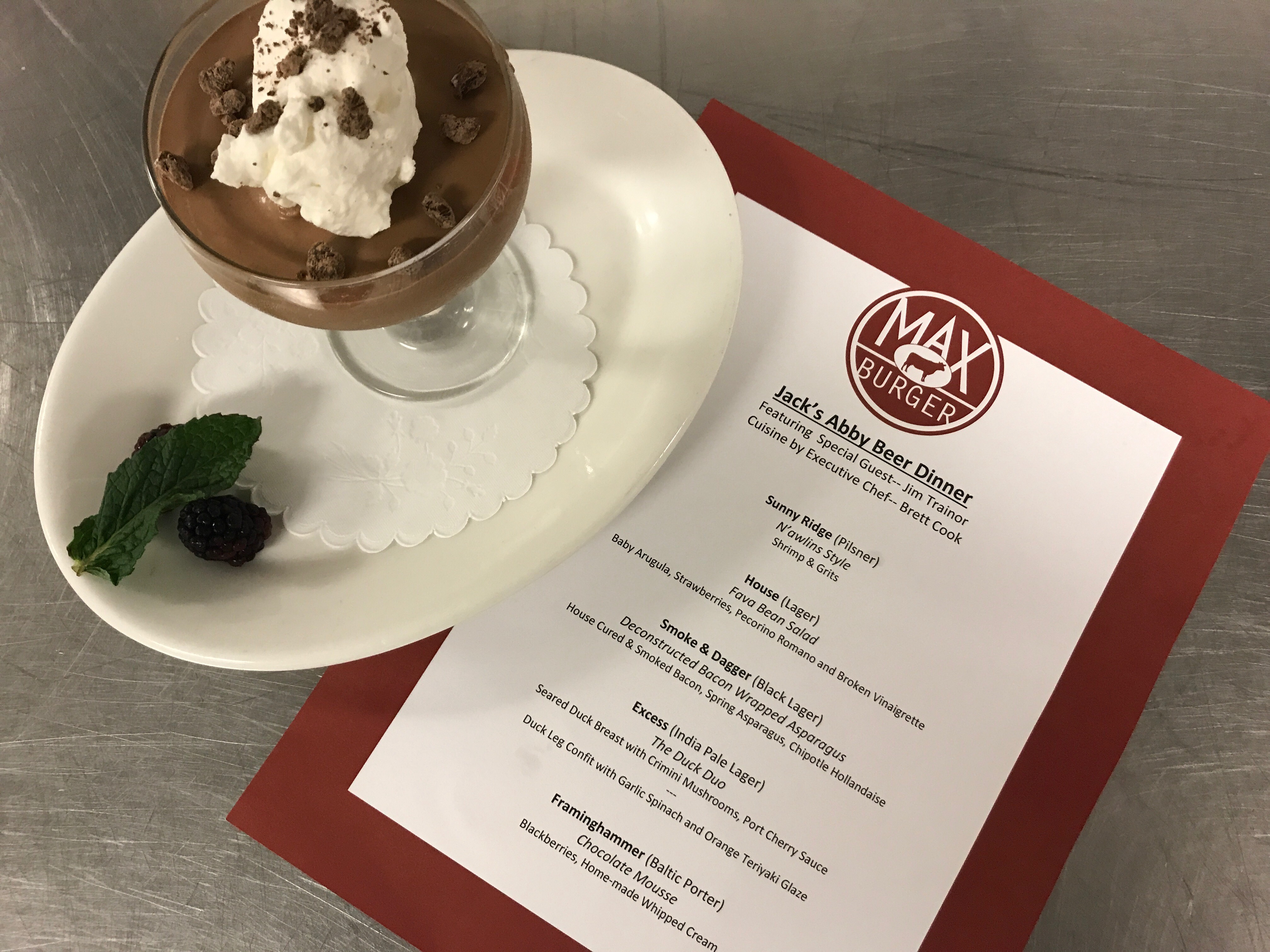 The fifth course consisted of Chocolate Mousse, with Blackberries, home-made whipped cream.
(Post made in part by Marketing & Communications Intern David Zambuto)
Ihr Top aktuelle Angebote, Rabatte und Aktionen : lidl prospekt, real prospekt, aldi nord prospekt, kaufland prospekt, netto marken discount prospekt