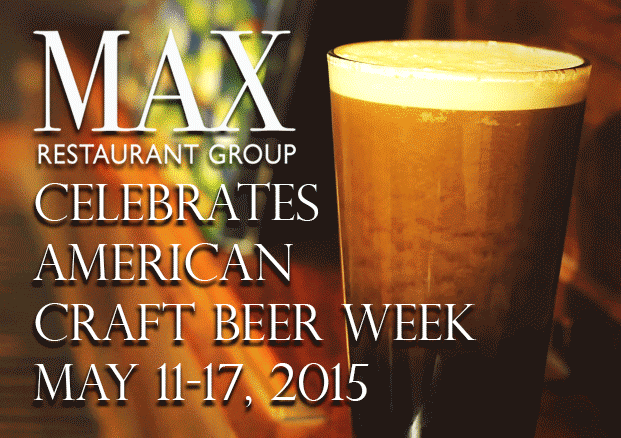 All week long, MAX restaurants will be featuring local & regional craft beers on tap, in bottles and cans. Call your favorite MAX for more information.
Here's what's happening at Max Burger (CT)…
Monday: T'app Takeover with Two Roads Brewing Co., Stratford, CT
3 draft beers and 1/2 priced Two Roads Brewing Co. beers in cans.
Tuesday: Jack's Abby "Barrel-aged Framinghammer (coffee & vanilla).
Wednesday: Cask of New England Brewing Co. (NEBCO)
"Dry Hopped Coriolis"
1/2 priced Bombers available as well.
Thursday: "Dry Hopped Two Roads lil' Heaven" (cask)
And as always, 1/2 priced cans.
Friday: A very special cask of Beer'd "Kittens & Canoes" APA
with fresh raspberries.
FEATURING BEERS ALL WEEK FROM: 
BEER'D
KENT FALLS BREWING
TWO ROADS BREWING
NEW ENGLAND BREWING
LAWSON'S FINEST LIQUIDS
JACK'S ABBY
BACK EAST BREWING
AND MORE!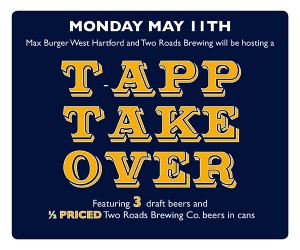 Take a look at this week's speacials : boxing day flyers, black friday flyers, best buy flyer, canadian tire flyer, home depot flyer