The Cooper in Palm Beach Gardens has been noted for a classic drink recipe variation:  The Negroni, made just about everywhere, but is not always made properly.
One of the most sublime drinks in our repertoire, the barreled Negroni takes things to the next level by allowing the ingredients to meld and mellow, as well as picking up hints of oak from the barrel contact.
Great stuff, and we appreciate Palm Beach Illustrated for taking notice.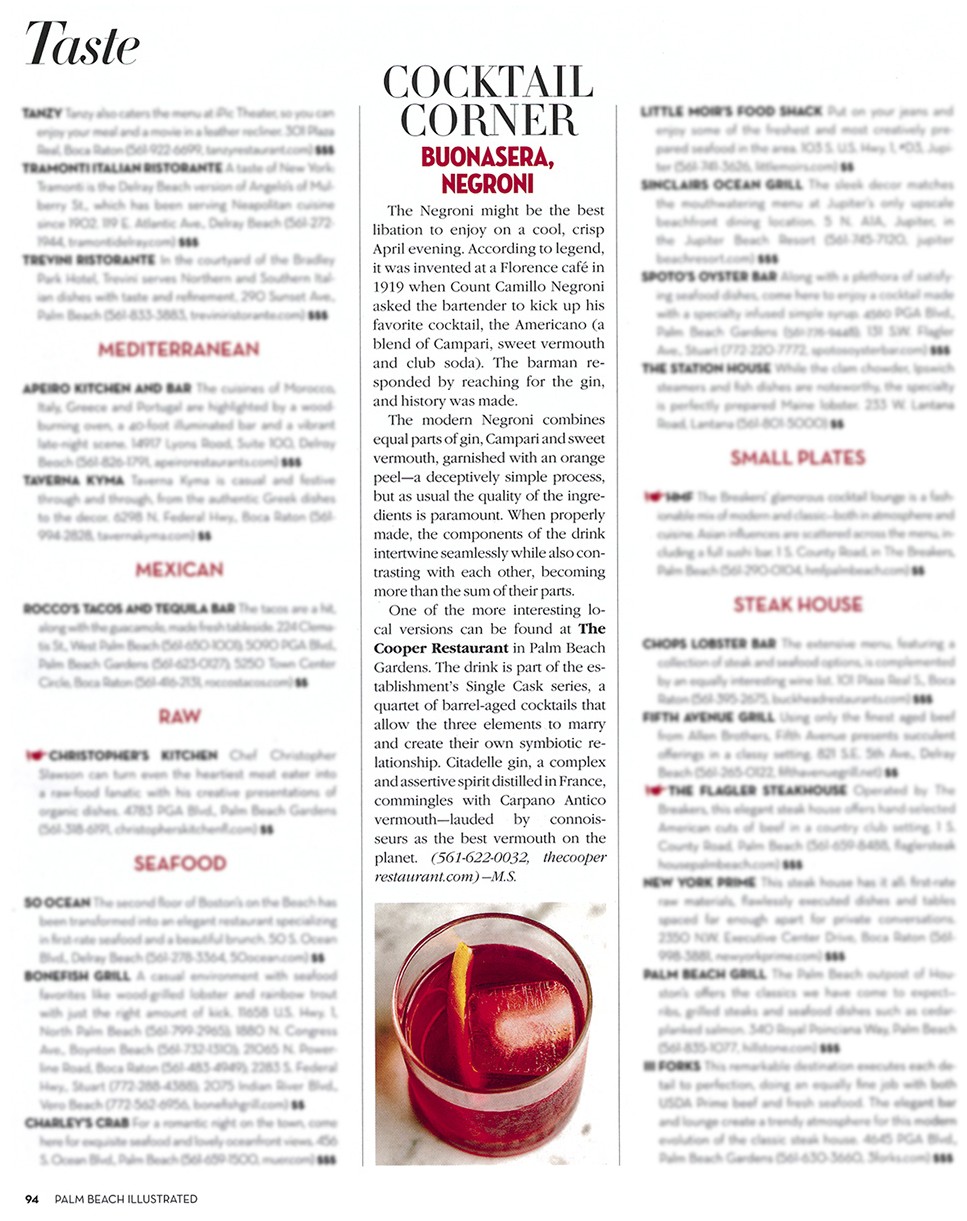 Take a look at this week's speacials : boxing day flyers, black friday flyers, best buy flyer, canadian tire flyer, home depot flyer