The Lunch Club – Rosé Edition:
Featuring a Selection of the Hottest Wines for the Season
Rose wine has been around since wine has been around, but only in the past 5-10 years have American wine drinkers really embraced the style, now making it the fastest growing category in the wine industry.  Rose is made from many varieties and in every region of the world where wine is made. From light and easy to fuller-bodied, it comes in bottles, cans and kegs. Perfect for Spring and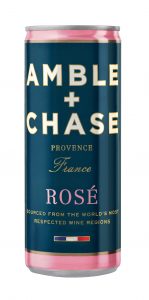 lighter fare – join us as we celebrate everything pink with some Friday afternoon Rosé drinking and a menu by Chef Hunter Morton's.
Guest Speaker
Susan McQuade
Winebow Group
COMPLETE MENU TO FOLLOW, BUT HERE IS A PRE-VIEW WITH THE WINE LINE-UP…
Friday May 18, 2018
 Menu by Chef Hunter Morton
arrival
Juve y Camps Brut Rosé Cava NV (Pinot Noir), Spain
1st
Amble + Chase Rosé, 2017 (Grenache, Syrah, Cinsault), Provence
2nd
Massaya Rosé, 2017 (Cinsault, Syrah, Cabernet Sauvignon), Lebanon
3rd
Marietta Cellars Old Vine Rosé, 2017 (Syrah, Grenache Noir, Grenache Gris), California
Something sweet
Couly Dutheil Chinon Rosé, 2017 (Cabernet Franc), Loire
$49.00 per person
(not including tax or gratuity)
Please call Max's Oyster Bar in West Hartford for reservations
860-236-6299