By Brian Mitchell, Corporate Beverage Director for the Max Restaurant Group
Recently I was asked about a term that comes up quite often in wine education and on wine technical information.  It is a process of production that is used by wine makers to affect the style and feel of wine.  The term is Malolactic Fermentation.
Malolactic Fermentation, or ML for short, is a secondary "fermentation" process that happens to wine if allowed, but is often used purposely to create a certain feel or style to the wine.  Technically this is not an actual fermentation, but the process resembles a ferment due to the fact that carbon dioxide is released, thus the name has stuck since first scientifically described.  We often hear this term associated with Chardonnay wines, but many people do not realize that just about all red wines go through the process.  The reason for this is that ML is a process where malic acids, which are naturally occurring in grapes and which are tart or even harsh depending on the level, is converted to softer lactic acids.  This is done by a bacteria called Lactobacillus and is completely natural.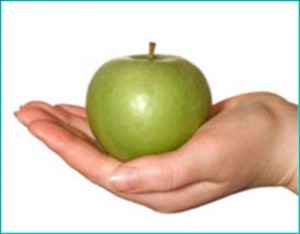 Malic acid is present in a lot of fruit, it is one of the fuels fruit-plants use to grow and ripen as well as protect the young fruit from predators.  It has a tart, sharp feel; much like a Granny-Smith apple is tart and crisp.  This is one aspect that gives many crisp white wines their "bite" or edge, as many people describe.  The plant uses the malic acid as energy and converts it to sugar as the fruit ripens.  Often malic acid is present in grapes at harvest – both red and white grapes.  The process of ML ferment then converts the harsh acids to softer (think yogurt) lactic acids.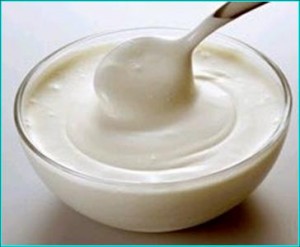 After the primary (alcohol) fermentation is complete, the winemaker will decide if the wine should go through ML, and if so should all or only a percentage of the wine.  It should be noted that just about all red wine goes through ML.  If this was not the case then the wines could be harsh and challenging to drink – think Beaujolais Nouveau.
With respect to white wine, though, it is the winemaker's decision to allow all or some of the wine to go through ML.  A young crisp stylistic wine, such as a New Zealand Sauvignon Blanc, will not see any ML.  The appeal of a wine such as this is that intense freshness that the acid brings to the wine.  Conversely, a full-bodied chardonnay from California might see a lot of ML, which will soften the style, create richness to the feel of the wine on the palate and even give some buttery flavors.  Malolactic Fermentation is a process that is often spoken about but not always understood.  By tasting wines that are using ML to varying levels it becomes much easier to understand and even detect on your own.  Here are some examples to try that have no, partial and full ML.
No Malolactic Ferment
Mohua Sauvignon Blanc, 2011 (Marlborough) – intense crispness and typical pungency of flavors found in Kiwie SBs.  Fresh acidity.  Find this wine at Max's Oyster Bar
Partial Malolactic Ferment
Stulmuller Chardonnay, 2010 (Alexander Valley) – this wine sees 45% ML, which creates a style that is both rich and bright at the same time.  The acidity giving lift to the wonderful round flavors of the chardonnay.  Find this wine at Max Amore
Full Malolactic Ferment
Jean-Clause Thevent St Veran Clos de L'Hermitage vieille vigne, 2010 (Maconnais) – richness of this chardonnay derives from the age of the vines and from full ML.  Find this wine at Max Downtown and Max Fish
Kistler Chardonnay Sonoma Valley, 2010 (Sonoma) – rich and full, but as this comes from a cool climate region the wine is balanced and elegant.  Definitely for those that like a little bigger style wine.  Find this wine at Max's Oyster Bar
Take a look at this week's speacials : loblaws flyer, walmart flyer, freshco flyer, no frills flyer, food basics flyer