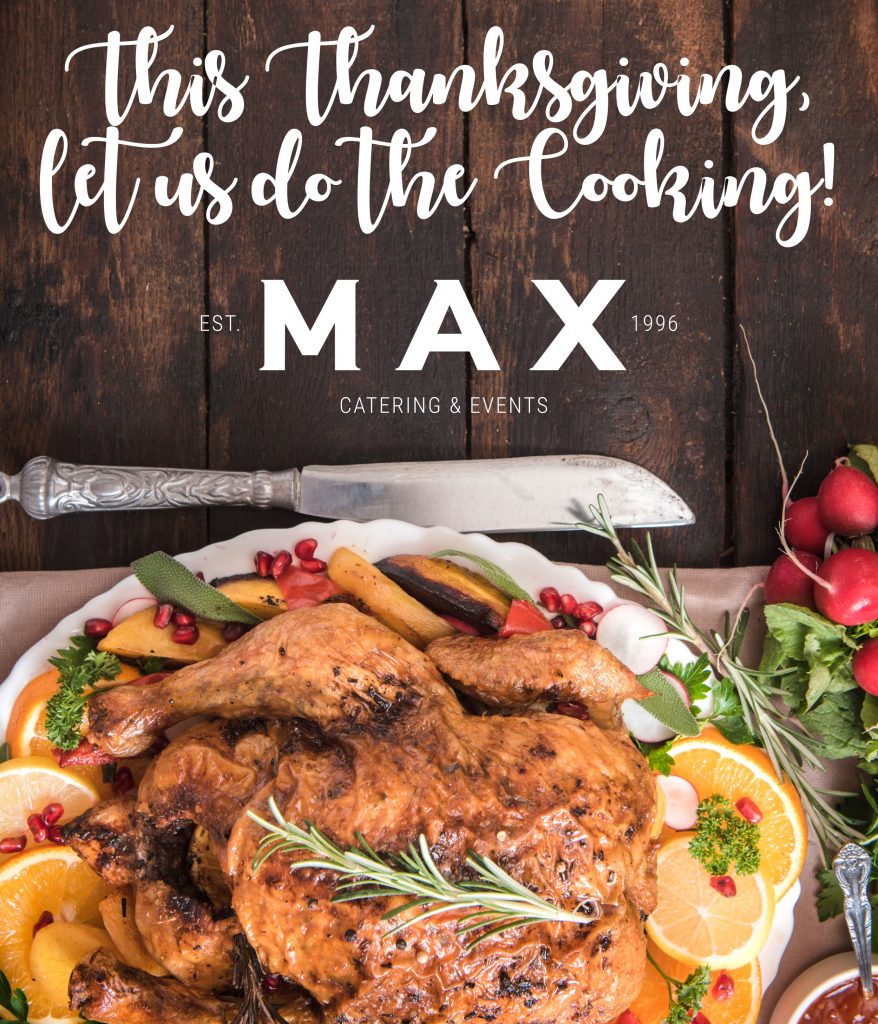 The best meals are the ones you don't have to worry about.
This Thanksgiving, let Max Catering & Events handle it all.
We'll provide the turkey and all the trimmings.
We have some new items this year, including wines and cocktails,
so relax, spend time with family, stay safe, and enjoy.
CLICK HERE FOR ALL THE INFORMATION
OR HERE TO ORDER ONLINE