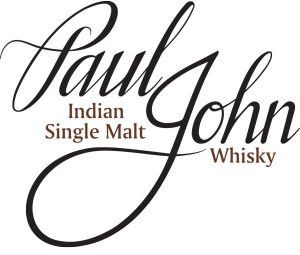 On the Whiskey Trail with Max Downtown
On February 12, the team from Max Downtown was honored to present a dinner at the prestigious James Beard House in New York City. Standing at the stove where countless culinary elites have stood, Chef Christopher Sheehan executed a tremendous menu paired with exemplary Single Malts from Goa, India by Paul John Whisky. The response to this event was overwhelming, and as such we have decided to recreate this menu and present it at Max Downtown.
Please join the team again, this time in Hartford, for a fabulous JBH experience whisky pairing dinner.
Friday March 23, 2018
6:30pm
Menu by Chef Christopher Sheehan
Guest Speaker Michael Knipp of Domaine Select Wine Estates and
Featuring the Great Single Malts of Goa, India
By Paul John Whisky
R
Melinda Mae & Duck Confit Croquette, Raisin Ver Jus
Red Potato Beignet, Ossetra Caviar
Cap Steak Crostini, Pickled Chanterelle Mushroom
The Classic Rob Roy featuring Paul John Brilliance Malt
1
House Cured King Salmon
Smoked Creme Fraiche, Carrot, Aleppo Honey Rye Crumble
Paul John Select Cask Classic Single Malt
2
Semolina Gnocchi
Jamón Ibérico, Sunchoke, Charred Meyer Lemon Brown Butter
Paul John Edited Single Malt
3
Périgord Truffle Duck Sausage
Black Lentils, Cippolini Onion, Pickled Ramp Mustard
Paul John Bold Single Malt
4
Dry Aged Ribeye
Smoked Bone Marrow, Trumpet Mushroom, Confit Potato
Paul John Select Cask Peated Single Malt
D
Black Sesame Steam Cake
Chocolate Variations, Blackberry Marmalade
Smoke and Berries, a sipping cocktail
$115.00 per person
(not including tax or gratuity)
Please call Max Downtown for Reservations
(860) 522-2530
185 Asylum St | Hartford
Take a look at this week's speacials : loblaws flyer, walmart flyer, freshco flyer, no frills flyer, food basics flyer