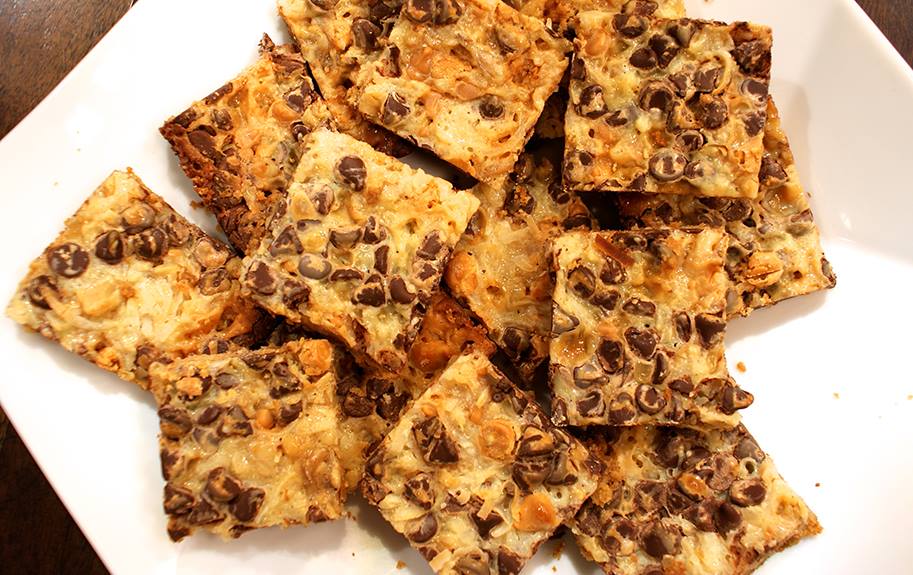 The perfect holiday treat to make at home with the kids! Simple, easy, and delicious!
Seven Layer Bars
1/4 lb Butter
1 cup Graham Cracker crumbs
1 cup Coconut, shredded
6 oz. Chocolate chips
6 oz. Butterscotch chips
1 cup Walnuts, chopped
1 can Condensed milkMelt butter in 9 x13 pan. Sprinkle graham cracker crumbs over butter evenly. Continue with each ingredient, layering on top of each other. Using the whole can of milk to completely coat the top. Bake at 350 degrees for 25-30 minutes. Cool. Cut. Enjoy!Makes 24 pieces.
Ihr Top aktuelle Angebote, Rabatte und Aktionen : lidl prospekt, real prospekt, aldi nord prospekt, kaufland prospekt, netto marken discount prospekt