by Brian Mitchell, Corporate Beverage Director, Max Restaurant Group
Several times a year, Justin Gavry (Sommelier at Max Downtown) and myself go through our library reserves and pull out selections that we feel are ready for addition to the regular wine list.  We do this as other selections that have sold through open up space both in our stock room and on our wine list proper.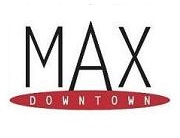 It may not be as well known as it should, but at Max Downtown we keep a substantial number of selections in reserve off the wine list, allowing them to age and develop to optimum drinking levels before we add to the list.  This is a huge commitment on our part, both in inventory dollars and space, but it is a commitment that we feel makes our wine program one of the best around.  There are many wines that come available to us to buy, but are far too young to be drunk right away.  These wines – some California Cabernet, some Bordeaux, some burgundy and others, really can benefit from a number of years of cellaring to soften the tannins and allow for the flavors to reach their peak.
Below is a list of the wines that we have recently added to the Max Downtown wine list, many of which you will notice are in the range of 10 years old. We feel this is the best time for many of these wines, and we hope you will agree.
1) Peter Michael Winery Les Pavots Estate Red, Knights Valley 2002
2) Peter Michael Winery Les Pavots Estate Red, Knights Valley 2003
3) Joseph Phelps 'Insignia' 2004
4) Shafer Vineyards Cabernet Sauvignon Hillside Select 1999
5) Shafer Vineyards Cabernet Sauvignon Hillside Select 2000
6) Shafer Vineyards Cabernet Sauvignon Hillside Select 2003
7) Shafer Vineyards  Cabernet Sauvignon Hillside Select 2004
8) Caymus Vineyards Cabernet Sauvignon 2005
9) Château Léoville-Las Cases 2000
10) Spottswoode Cabernet Sauvignon 2003
11) Two Hands 'Ares' Shiraz Barossa Valley
12) Tenuta dell'Ornellaia Ornellaia 2004
13) Elderton 'Command' Shiraz 2004
14) Avignonesi Riserva Grandi Annate, Vino Nobile di Montepulciano DOCG
15) Dominus Napa 2003 & 2004
16) Quintessa Napa 2005
This week's top deals and sales : metro flyer, giant tiger flyer, sobeys flyer, safeway flyer, superstore flyer