By Brian Mitchell – Corporate Beverage Director, Max Restaurant Group
Lat week I had the opportunity to visit the Napa Valley in Northern California, and one of the people/places I visited was the winemaker and facility that produce our Max Cuvee Red Blend.  The winemaker is Glenn Hugo, the lead winemaker for Girard Winery, which is a Napa focused winery that has been in existence for over 30 years.  Glenn has been the winemaker at Girard for the past six years and has been responsible for all but the very first vintage of Max Family Cuvee Red.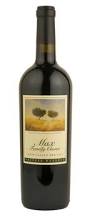 This was the first year that I traveled to Napa to work on the Max Cuvee, and when I received the directions for the winery it was not a Napa address, which I was expecting, but instead a Sonoma based address.  Now, I kind of knew what I was going to be seeing, but it was interesting to actually see where the wine is produced – essentially it is in a  large warehouse facility that is home to about 20 different "wineries" and is in an industrial park in Sonoma.  If you are picturing an idyllic farm house winery situated among rows of vines somewhere off the Silverado Trail, you have the wrong image of what a winery might be.  This building is a long warehouse that is broken into "suites" (sections) where a lot of wine-making is taking place – Girard and Max Family Cuvee among them, as well as notable neighbors Patz & Hall.
Even though the wine-making is done in this less glamorous location, the Girard Winery does not down-play this.  In fact, they are proud of the fact that this location allows them to produce wine in both an economical and environmentally efficient manner.  By having a smaller more compact facility, with shared resources and minimal maintenance, the costs are lower than having to maintain a big fancy show-room winery.  Plus they have the ability to use necessary equipment and other resources to make great wine – things that may not always be available on a farm-style winery.  For instance, Glenn Hugo mentioned that the water they use at the facility is reclaimed, filtered through their equipment after use and is actually returned to the city of Sonoma cleaner than when it came in the winery.  It also should be noted that the "winery" part of the winery looks and functions just like any winery, warehouse or stand-alone.  They have all the equipment and space (even more perhaps) than at most of the wineries I have visited, including a lab, ferment and storage tanks, bottling line, and hundreds and hundreds of barrels for aging.  No difference, just not as pretty.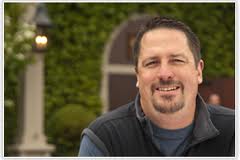 But what comes out of the winery is as good as any comparable facility and priced wines. Glenn spent the better part of the morning walking me through barrel samples of Chardonnay, Grenache (his own label), multiple lots of Zinfandel and other varietals, as well as the new 2011 lots of wine that will ultimately make up the blend for the next vintage of Max Family Cuvee Red.  If you follow the wine media at all you have probably heard that 2011 was a challenging year in Napa Valley.  The weather was not as warm as is typical, and the ability for many to get fully ripe and mature grapes that will shine with big fruit and tannins was not easy.  But this is where the strength and resources of a wine group like Girard comes into play.
Girard is one of the wineries owned and operated by Vintage Wine Estates, a winemaking group owned by industry veteran Pat Roney.  Because they have multiple labels and work with so many wineries this group has a lot of vineyard resources to draw from, and this gives them the ability to make very consistent wines year in and year out – even if the weather is less than perfect.  Max Family Cuvee Red is made from various lots sourced throughout Napa Valley, including vineyards in the Napa Valley proper, some mountain fruit as well as vineyards located in outer vineyard regions like Pope Valley (still part of Napa, though).  By sourcing from these locations, where the affect of temperature and other climate conditions is not always the same, the winemaker is able to really practice his craft and put his blending skills to the test.  When I spoke to Glenn about this he said 2011 was definitely going be a year for the winemaker's "art".  By which he meant that he was having to be very selective and careful about how and what he was blending, but that the end result should be very similar to what we have come to know and expect from Max Family Cuvee.
When I tasted through the lots I could see the impact of the vintage  but could also see how changing the varietal blends on a  percentage basis could impact the overall feel and taste of the wines.  I found the 2011 varietals to be colorful, flavorful and have the aromatics that I am looking for, some of them did have a bit less mid-palate resonance, which is a trademark of the Max Cuvee.  We discussed this and tasted some other lots of wine, specifically the Syrah and Cabernet components, which will be used to build more mouth-feel and texture.  The Merlot was delicious – full of cocoa and cherry.  The Malbec was deeply colored and brought added richness.  The Cabernet Franc was beautiful and aromatic. The Petite Verdot was tannic and intense, so will be used sparingly for backbone in the wine.  We will not have a final assembly to taste and sign off on until mid-June, and will go to bottle in July, but I expect that the 2011 Max Family Cuvee Red will be as smooth and rich as the past vintages, delivery every bit of complexity and length as we have come to expect.
I think it is important to understand that Max Family Cuvee Red is a "real" wine, not just a contract wine with a label slapped on it sold to anyone.  Since it was first conceived six years ago, there has been input from the Max team on how the wine should be styled and any changes that we feel need to be made to make it better.  By going out and tasting directly with the winemaker, helping to select the exact lots and the exact blend for this wine, I am taking my own experience as well as direct guest feedback to the winemaker and giving him this critical information on how to create each year's blend.  This is something that not a lot of restaurants do.  We sell a lot of Max Family Cuvee, and I want to make sure it is the best wine for the money.  By working with Glenn and the rest of the team at Girard, I feel confident this is the case – hopefully you agree.
That was the morning.  That afternoon I went to meet the winemaker for our new wine, the Max Family Cuvee White Blend.  Check out the next post to get all the details on this wine, which is just about to arrive for us.
Take a look at this week's speacials : loblaws flyer, walmart flyer, freshco flyer, no frills flyer, food basics flyer