by Brian Mitchell, Corporate Beverage Director, Max Restaurant Group
Max's Tavern is Springfield is turning a new leaf of sorts and will be featuring a very special and limited brew this weekend. Â We have one log of the Tree House Brewing Torando IPA, a beer that was born during the June 2011 Springfield tornado (click here to read the brewery's account of that fateful day). Â Tree House Brewing Co. is located off-the-beaten-path in Brimfield, mass, and due to recent zoning issues, may or may not be continuing producing the highly regarded brews they have become known for over the past year.
Brewery description of the Tree House Tornado IPA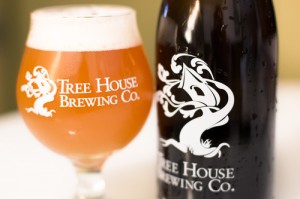 "Tornado" – An extremely liberally hopped APA.  Tornado was crafted during the unfortunate events surrounding the June 1st, 2011 Brimfield Tornado.  We created the beer in honor of the circumstances as we experienced them and luckily escaped the path by 1/2 mile.  Tornado is loaded with notes of pine, tropical fruit, and citrus.  At 5.6% alcohol, it's super refreshing.
We are very fortunate to have secured one of the handful of remaining kegs and will be tapping it at 5 pm on Saturday, July 20. Â Typically there are only about 45 pours from a log, so when the beer is gone, its gone, maybe forever, but not forgotten…much like the tornado it is named for.
Join us at Max's Tavern in Springfield at the Basketball Hall of Fame to get a taste of this special brew.  Call 413-746-6299 for additional details.
This week's top deals and sales : metro flyer, giant tiger flyer, sobeys flyer, safeway flyer, superstore flyer