MAX DOWNTOWN is very pleased to present a winemaker dinner featuring one of Napa Valley's most storied producers

Kirk Venge – Owner and Winemaker, Venge Vineyards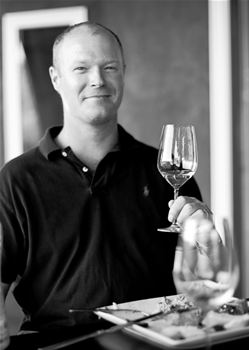 The Venge family has farmed in Napa Valley for nearly half a century. It is a journey that began when Knud Venge emigrated from Denmark to the United States in the early 1900's. Knud's son, Per Venge, found his passion in the wine and spirits industry and started Vencom Imports, focusing on the importation of Western European fine wines and spirits. It was Per's son, Nils Venge, who left the family business in the 1960's with a vision to study viticulture at UC Davis and establish the family name as an icon in the winegrowing community.
The family's viticultural roots flourished in 1976 with the purchase of a 17-acre vineyard in the Oakville District that was planted to Cabernet Sauvignon and Merlot. This fortunate development cast the family among the winemaking pioneers of Napa Valley.
Nils' and Dianna Venge's son, Kirk Venge, gravitated to winemaking at an early age. He proved to be as talented a winemaker as his father, making wines in his own style, with a vision to build on the family legacy. In 2008, Kirk achieved his lifelong dream and acquired full ownership of Venge Vineyards. Today, Kirk continues the Napa Valley heritage, focusing on select vineyard sites that produce fruit worthy of bearing the Venge family name.
Both traditional and progressive wine production techniques are embraced, and they remain focused on a core belief: only fruit grown from select vineyards that has been handled gently and naturally produces wine worthy of bottling under the Venge family name. We are very excited to pair these wines alongside Chef Chris Sheehan's menu.
January 30th 2019
6:30 Seating
Course 1
Ora King Salmon Crudo
Asparagus, Ossetra Caviar, Lemon Brown Butter Crumble
Croix Estate, Chardonnay Narrow Gauge (2016) Russian River Valley
Course 2
Pork Belly Terrine
Sicilian Pistachio, Giardiniera, Violet Mustard
Croix Estate, Pinot Noir Narrow Gauge (2016) Russian River Valley
Course 3
Bone Marrow Potato Gnocchi
Shaved Périgord Truffle, Chive Creme
Venge Vineyards, Scout's Honor Proprietary Red (2016) Napa Valley
Course 4
Roasted Prime Sirloin
Black Garlic Confit, Charred Onion, Romanesco, Sauce Poivrade
Venge Vineyards, Cabernet Sauvignon Bone Ash Vineyard (2016) Napa Valley
Cheese
Tête de Moine AOP
Venge Vineyards, Cabernet Sauvignon Silencieux (2016) Napa Valley
$149 Per Person
(Not Including Tax or Gratuity)
Please Call Max Downtown for Reservations
P: 860.522.2530