We are pleased to announce that the 2013 Summer Patio Dinner Series at Max A Mia in Avon, will kick off with a regional dinner focusing on the wines of Piemonte in Northwest Italy, featuring the wines of Marchesi di Barolo, one of the most historic properties in the entire region.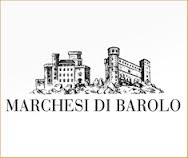 It is at Marchesi di Barolo that the modern style of Barolo was created in the mid-1800s, and is today where innovation and tradition combine to move the region forward with stylish wines.  Chef David Stickney from Max A Mia has created a pairing menu that highlights his modern approach to classic northern Italian cuisine served along the selections from Marchesi di Barolo.  David Rudman, Wine Specialist from Brescome Barton, Inc, will be on hand to discuss the wines.  This is the first of a monthly series at Max A Mia, and the plan is to hold the dinner on our patio, which seats about 40.  Please make your reservations early as we expect this event to sell-out quickly.
Max A Mia Presents an Italian Regional Wine Dinner
Featuring Piemonte and the wines of Marchesi di Barolo
Monday June 17, 2013 – 6:30
With Special Guest David Rudman of Brescome Barton, Importers & Distributors
I
-Marchesi di Barolo Gavi, 2010-
Veal loin carpaccio, morel mushroom salad,
ruccola, tonatto aioli, Reggiano cookie
II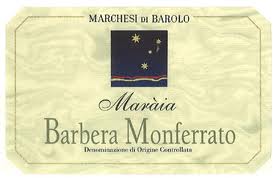 – Marchesi di Barolo Barbera Monferrato Maraia, 2010 –
Cacciatorini agnolotti,  green onion pesto, cured
 olives, castelmagno cheese
III
– Marchesi di Barolo Dolcetto d'Alba Madonna, 2009 –
Cotechino & carnaroli stuffed quail, crispy
lardo polenta, bing cherry fresca
IV
-Marchesi di Barolo Barolo Cru Sarmassa, 2006 –
Braised Piemontese oxtail, saffron spatzle,
horseradish greens, marrow demi
V
-Marchesi di Barolo Moscato d'Asti Zagara, nv-
Fritto misto dolce, nutella brodetto
$68.00 per person, not including tax & gratuity
Seating will be on the patio and is limited.  In the event of inclement weather the event will be held in Max a Mia's main dining room.
Please call Max A Mia in Avon for reservations
860-677-6299
70 East Main Street, Avon, Ct
Take a look at this week's speacials : loblaws flyer, walmart flyer, freshco flyer, no frills flyer, food basics flyer