In the 19th Century, Irish whiskey was one of the most popular whiskey style in the world.  Its lighter style – due to typically being distilled three times – and lack of heavy peat flavors often found in Scotch, made it an enjoyable and even elegant style of whiskey compared to many styles of the time.  Then three things happened to curtail availability and eventually its popularity: World War I, the Irish fight for independence, and Prohibition in the US.
With the outbreak of WWI, much of the shipping and trading of goods was curtailed for obvious reasons, and this resulted in a decline of sales for Irish Whiskey.  Up to WWI, Ireland was part of the British Empire, but then the Irish War for Independence (1919-1921), and resulting independence, cut Ireland off from access to London and the major trading that resulted by being a part of the empire.  ,Irish Whiskey was essentially replaced by Scotch as the favored whiskey of the Empire.  Then with the enactment of Prohibition of alcohol in the US (1920-1933), which was a major market for Ireland due to the vast number of Irish immigrants living in the US, Irish Whiskey was nearly knocked out of existence.  By the end of WWII, the industry was in shambles with the effects of these events lasting even to this day.
Did you know that y the 1960s, Ireland only had 3 commercial distilleries?   Two in the Irish Republic (Midleton and Cooley) and one in the North (Bushmills).  All three produce pot stilled whiskies, while Midleton and Cooley also do grain whiskey in column stills.
Irish whiskey is distilled three times, which is the feature that gives it its lightness and smoothness, especially when compared to Scotch, which is usually double distilled.  The other distinction with Irish whiskey is the use of roasted malted and unmalted barley in the grain mash.  Most whiskey is made using malted barley plus other grains, but few are made with unmalted grains.  The use of these grains contributes to the richness and smoothness of Irish whiskey and is what helps to define it as a world class style along with Scotch and Bourbon.
The other significant distinction between Irish and Scotch whiskey is that many Scotch whiskies rely on peat for flavoring to a certain degree; Irish whisk is almost never peated, thus reinforcing the lightness.
Jameson is the major player, with brands such as Bushmills, Powers, Red Breast, Tyrconnell and Tullamore Dew (to name a few), also being quite popular.  Today there are over 100 Irish whiskey brands on the market with new ones being added each year.
The new interest category for Irish whiskey is the aged category.  By law, all Irish Whiskey must be aged for a minimum of three years before release, but some are aged much longer to increase the smoothness.  Many people look for Scotch and Bourbons that have been barrel aged for many years.  Today, it is possible to find Irish styles that are aged extensively.
Jameson 18 year old and Red Breast 15 year old are just a few examples of this style.  With aging in barrel for such a long time, the whiskies have an opportunity to mellow and take on really complex, smooth qualities that are appreciated by whisky lovers around the globe.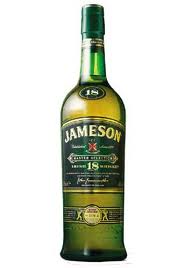 You can find a top tier of great Irish Whisky at Max Downtown.  We now feature the following:

Jameson 18 year
– this is a full-bodied whiskey with rich flavors of sweet oak, vanilla, but hints of citrus and spices build through the complex finish.

Redbreast 15 year
– this is a pure pot stilled whiskey, which makes it a throw-back to the great styles of the past.  Wonderful tones of caramel and nuts with spice on the finish, plus a velvety smooth over-all style that is distinctive and delicious. vanilla, but hints of citrus and spices build through the complex finish.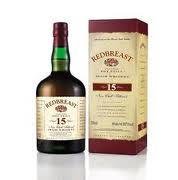 Bushmills Black Bush – no age statement here, but a blend of whiskies aged upwards of about 7 years.  What sets this whiskey apart is the wood used for aging – mainly used oloroso sherry casks and bourbon barrels.  The effect is an added intensity of darker flavors, all derived from the richness of oloroso sherry (the fullest and richest style of sherry) along with the toasty sweetness of bourbon.  Complex and lovely.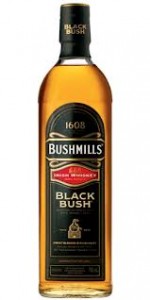 Take a look at this week's speacials : loblaws flyer, walmart flyer, freshco flyer, no frills flyer, food basics flyer