by Brian Mitchell
In my wine education plan, Malbec is considered to be one of the "other big six" grape varieties, by which I mean that it is not one of the six most common varietals, but is a significant enough player that we can place it among the very top selling and most important grape varietals to learn about.
Malbec's traditional home is not Argentina, but in fact is France.  In France, many regions – including the Loire and Burgundy wine areas – would have grown Malbec, but it is in the southwest that it is best known; Cahors being the principle area where the grape is known as Côt.
Today, most people would associate Malbec with Argentina, and specifically the Mendoza region, but why?  In the early and mid-1800s, when many immigrants were leaving Europe and settling in the New World, they would take familiar things with them, such as grapes, in order to reproduce "home" as much as possible.  Argentina has a population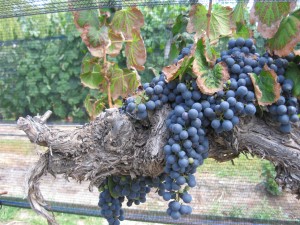 that is 90% European in origin and so wine is huge part of the culture.  Malbec was brought to Mendoza along with many grapes, but the climate is especially suited for this grape.  Mendoza is at a high elevation (3000'+), which means lots of sunshine.  Malbec is a relatively thin skinned grape that ripens on the early side.  This means that by the time the harvest rolls around, the Malbec grapes can be a bit over ripe in both sugars and tannins, and thus produce some intense and even hard wines.
In high elevation growing areas of Argentina, the warm, dry days and cold desert nights allow for the growing season to be extended which in turn allows for full (but slow) ripening of the grape's sugars as well as the grape's tannins.  The effect is that the wines made in Argentina are often more juicy and softer than the wines made in France.
Another interesting point about the Malbec grapes of Argentina is that much of the genetic material that is used in Argentina is descended from grapes brought to the country in the early and mid-1800s, well before the plague of phylloxera destroyed much of the European vineyard area.  With Argentina's relative isolation in the late 1800s and first half of the 1900s, this genetic grape material was not diluted or crossed with outside varietals, and so the grapes growing today are more closely related to the grapes originally grown in France than those grown there today.  This purity of the grape DNA could also account for the difference in styles of wines from the two countries.
Malbec vines are perfectly suited to growing and producing the wine styles in Mendoza and other regions of Argentina.  Fruity but not flabby, smooth tannins, not harsh or heavily astringent, dark fruits flavors that go well with cuisine, especially grilled meats, and a smooth overall style.  Plus the prices are relatively low as the land costs and labor costs are favorable in Argentina.  All of these factors make Malbec a great choice to accompany almost any meal.
Look for these great Malbecs being served at MAX locations…
Trumbull Kitchen offers the Tinto Negro Malbec. Which is a great style produced by two longtime Argentine wine industry pros, each of whom spent many years working together at Catena Zapata.  Dark fruits, fleshy mouth-fell, this is a great style that is easy to drink.
Max Burger in Longmeadow offers the Bodini Malbec, which is imported by one of the top firms working with wines from Mendoza, VineConnections.  Super easy style with a soft, round attack followed by smooth black fruits on the finish.  Great for burgers.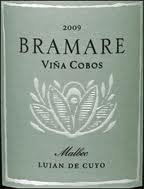 For something a bit more upscale, Max Downtown offers the Bramare Malbec from Vina Cobos, owned and produced by Paul Hobbs, the famed California winemaker who has been making wine in Mendoza for over 20 years.  This wine competes with any of the top wines from the region as well as top wines of the world.  A full but balanced style that is elegant, smooth and very deep with flavor.
Take a look at this week's speacials : loblaws flyer, walmart flyer, freshco flyer, no frills flyer, food basics flyer