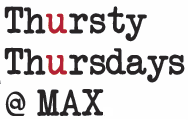 By Brian Mitchell, Max Restaurant Group Corporate Beverage Director
Updated June 1, 2014
June marks the fifth month of features for the Max Restaurant Group's Thursty Thursday promotions, and as usual we are changing things up for the month. Whether you are winding down your week or getting your weekend kicked-off, this is a great opportunity to discover the fabulous sections of beers, wine, and cocktails at each of our locations.  Thursty Thursdays @ Max, just another great reason to join us.
Here is brief description of some of the promotion we are featuring throughout the month of May…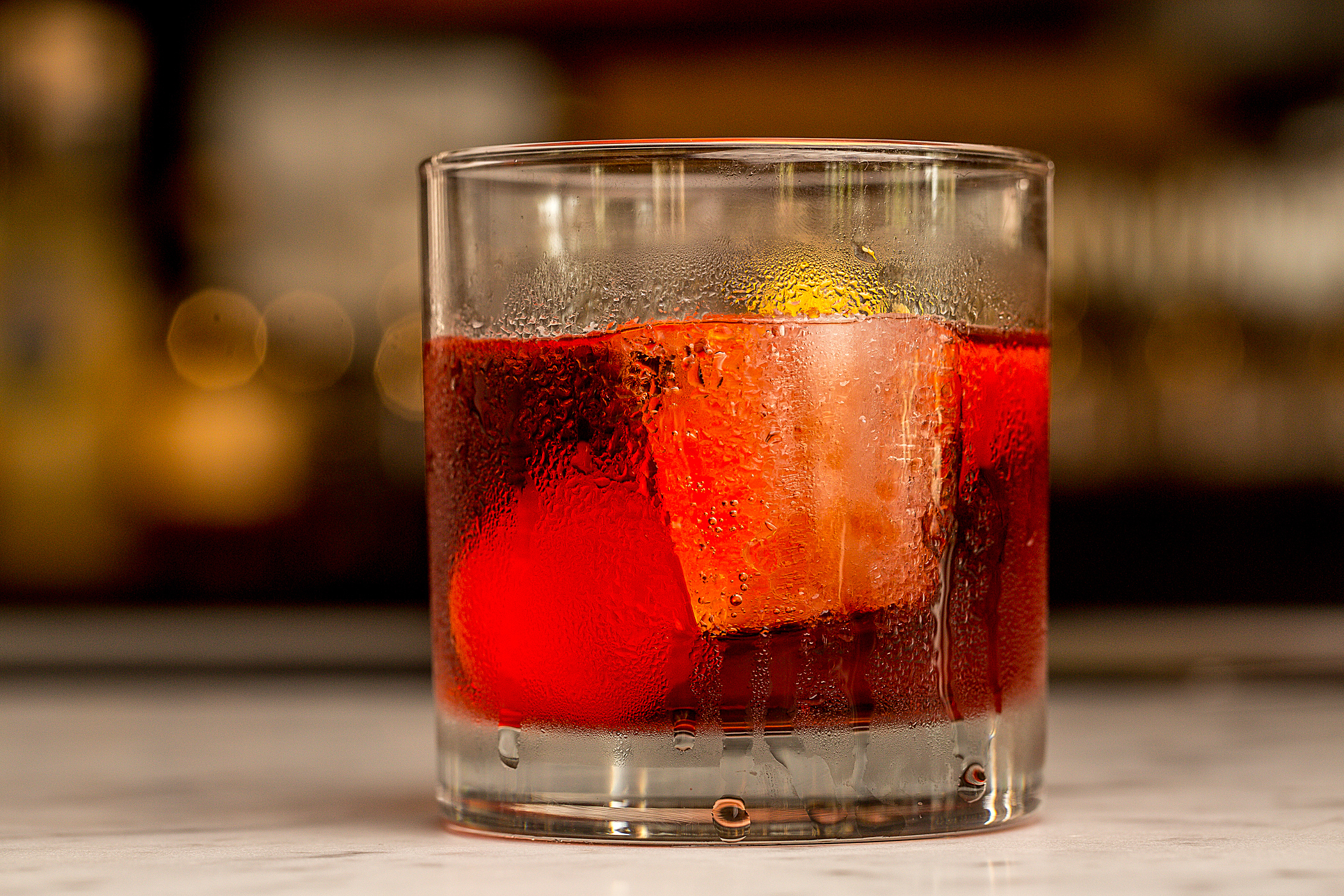 Max A Mia in Avon will be making use of its patio this month and featuring happy hour on the patio (as seating permits).  We will have the classic Italian Negronis available for $5 (regularly $9), plus peach white or red wine sangria for $5, as well.  AS one final addition we will also have $3 Back East Amber Ale pints available for Happy Hour.  Max A Mia has also introduced a brand new Happy Hour menu for the month starting this week, so there is a lot going for Thursty Thursdays in June.
and Max Amore in Glastonbury, will each be going with what has become a fan favorite promotion for Thursty Thursdays, the 1/2-priced bottled wine offer.  Come into Max a Mia or Max Amore on Thursdays, and enjoy a selection from our bottled wine list at 1/2 the normal price.  Such a great value – with over 80 wines to choose from, you can have your pick from Italy, California and beyond. Chef Dave Stickney and the Max A Mia crew always have great choices on the menu, and ½-priced wines are just another reason to pay us a visit.  As always the discount applies to bottled wine selections, only.
As a side note – Max A Mia will be closing this Thursday May 1, for a private party.  1/2 priced wines will be available during the day and we will be back to normal schedule for the next Thursday promo.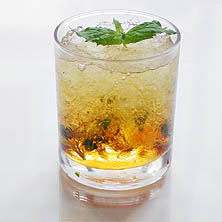 Max's Tavern in Springfield is getting an early start to the Kentucky Derby this weekend by offering a special Pear Julep for Thursty Thursday drinking.  Made with Four Roses Bourbon, this is slight twist on a classic southern cocktail featuring fresh mint, some pear flavoring and of course the Bourbon.  Sweet and smooth, plus refreshing and so easy to drink.  Come in and try one of our Spring favorites – the Pear Julep.

Max's Oyster Bar in West Hartford will also be starting off its Derby Weekend early and offering $5 Russel's Reserve Mint Juleps for Thursty Thursday, this week.  A classic Mint Julep is great and it is even better when paired with a 1/2 pound of fresh Louisiana Crawfish.  Thursty Thursday for May 1 is a minty julep and crawfish, all for $10.  Your inner Bubba loves it!
As a preview to CT Craft Beer Week (May 11-18th) Max's Oyster Bar will be running a (TBD) selection of CT only beers at $5 for Thursty Thursday, May 15.  Plan ahead…
Max Fish in Glastonbury will be continuing the tropical drinking season by featuring more Tiki on Thursdays all month.  We love rum filled drinks and as such we will be featuring a few at great prices on Thursdays, all featuring the most popular selling rum in the world (yes I said bestselling rum in the world) Tanduay, which is made in the Philippines and sells in huge volumes all around the Pacific.  Now available in the US for the past few years, it is starting to gain great traction and is a perfect accompaniment to our Tiki drinks…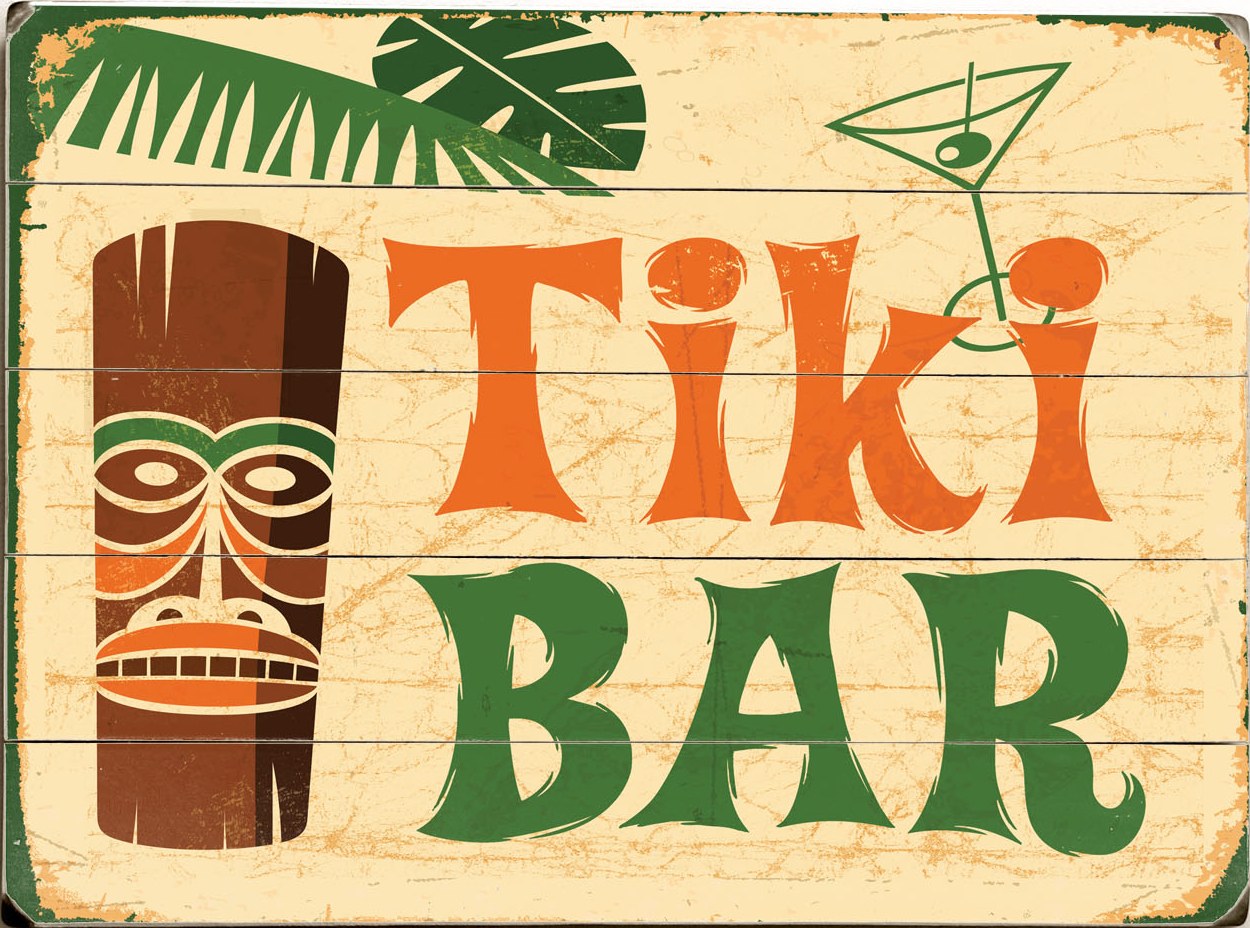 $5 Tiki Torch … a lovely fruit driven style of a cocktail featuring Tanduay Rum, passion fruit, and a splash of cranberry
$6 The Tremont. Think complex Rum Manhattan style cocktail…Tanduay Rum, Meletti amaro, Cinzano, and a dash of orange bitters
$7 Max's Classic Painkiller. One of my favorite drinks – lovely coconut, orange juice and pineapple flavors mix with the barrel-aged Tanduay Rum flavors for a very drinkable drink that will make anyone more comfortable
$8 Palm Beach Hurricane – a real Tiki throwback, the Hurricane in this case is throwing a nod to our 10th newest location (The Cooper) which opens this month in Palm Beach Gardens, Florida.  Tanduay rum, Caruba dark rum, oj, pineapple, grenadine – yum!
Max Downtown of Hartford will be offering three options for its Thursty Thursday line-up in June…

1)  Meiomi Chardonnay for $10 a glass, the newest addition to the Wagner family's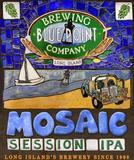 various productions.
2) Chef Hunter Morton's's Prosciutto and Pimiento grilled
cheese sandwich served with a Bluepoint Mosaic "Session" IPA for $8.00 (you get both for $8)
3) Or you could pick the Max Manhattan served on a "rock" for juts $5.
Anyway you look at it – three great offering at tremendous value from Max Downtown.
Max Burger in West Hartford will continue to offer 1/2-Priced Cans for Thursty Thursdays @ Max in May.  C'mon in and take your pick of any of our canned brews and get them at a 50% discount, all day and all night.  The canned beer has made a huge return among craft brewers over the past few years as many people have discovered that fresh beer really does taste better this way.  One of the most damaging things for beer is light and the can provides the perfect vehicle for getting all the flavor the brew master intended to your glass (or just from the can).  We agree and we also like the fact that this is a lighter and more eco-friendly way to transport beer.  We have a growing selection of great canned brews from across America, so join us each Thursday in May to taste your way around the canned section.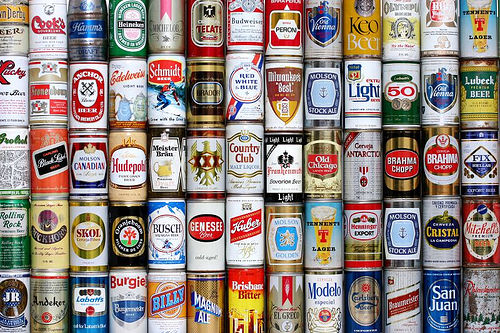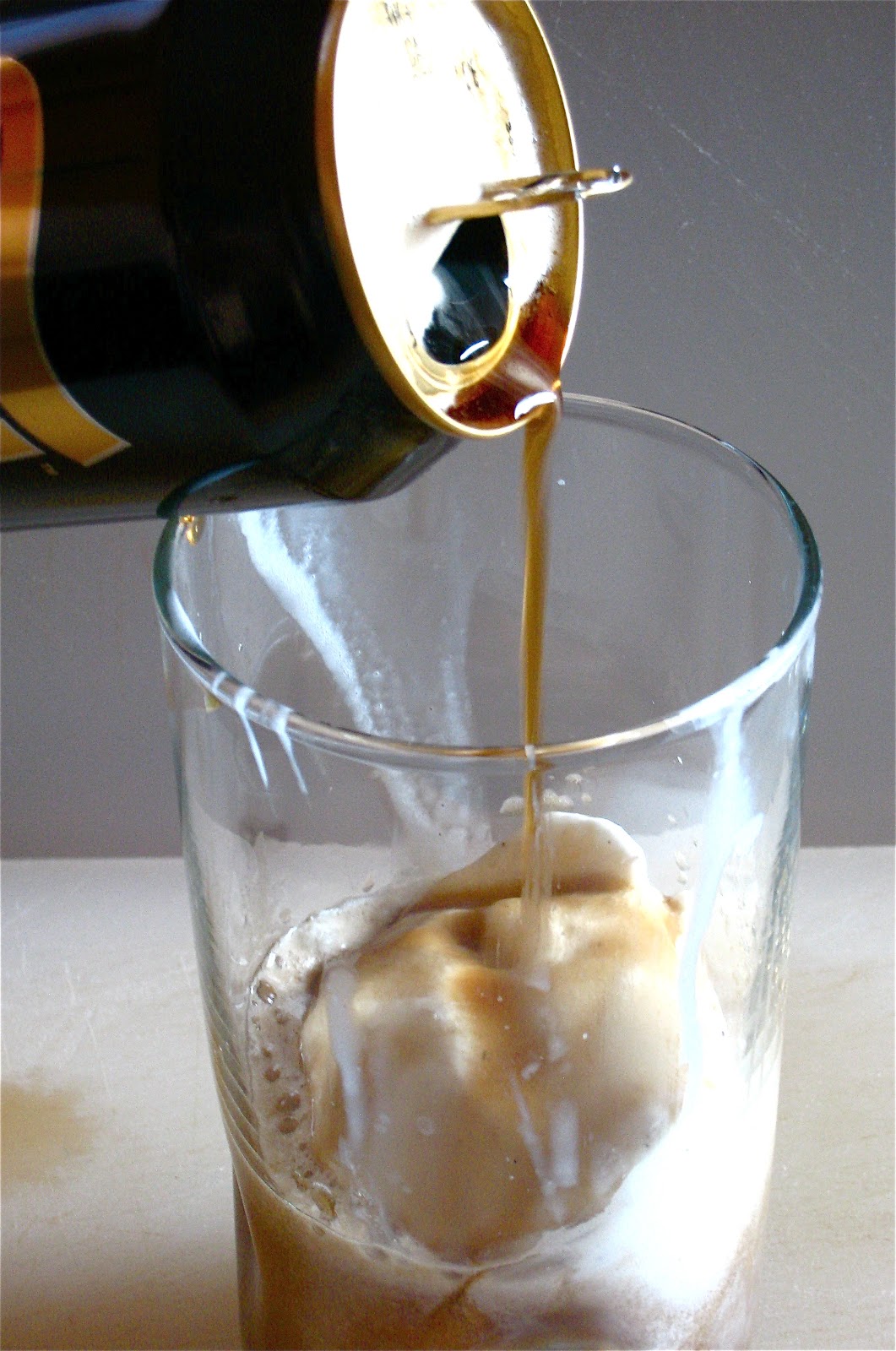 Trumbull Kitchen in Hartford will be featuring a few fan favorites on menu selection for Thursty Thursday this May 1.  Keeping it simple, Trumbull Kitchen will be featuring a Guinness Cheddar Burger for $5 or House-smoked wings for $.50 each, plus we will be rolling out Bar Manager Steve Temple's famous Guinness Milkshakes for $5 (regularly $9), as well.  Get a shake and Burger or wings for a great Thursty Thursday kick-off.
Guinness Cheddar Burger – All natural beef, stout onions, kettle chips $5
 or
House Smoked BBQ Wings – Great hill blue cheese dip, celery sticks .50 per piece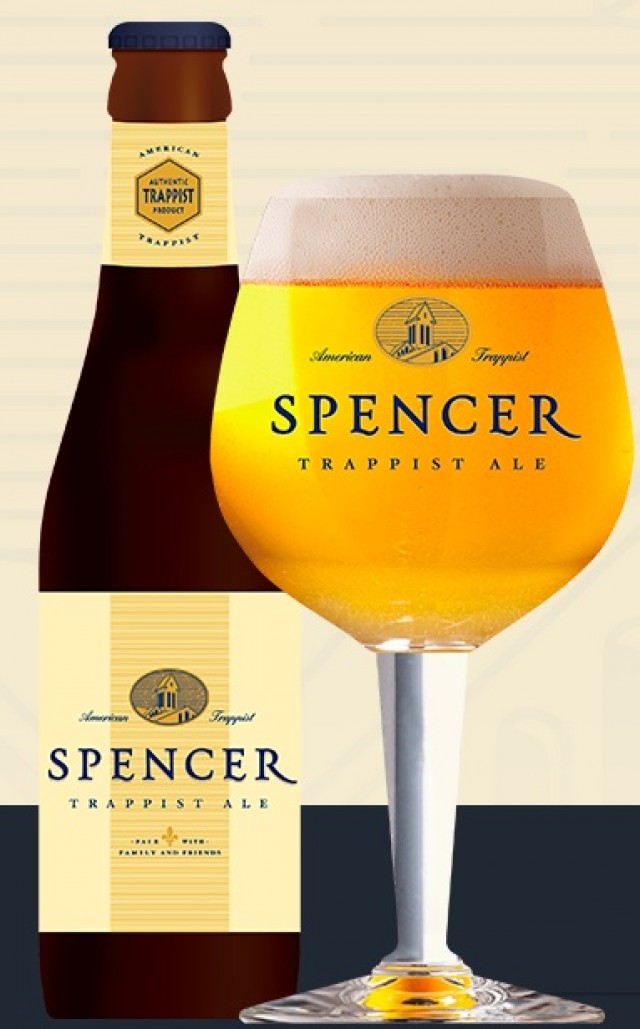 This week Max Burger in Longmeadow, Ma, will be doing a 5pm tapping of the rare an lovely Spencer Trappist Ale, brewed at our one and only local Trappist Brewery in Spencer, Ma. (Keep in mind, there are only 9 Trappist Breweries in the entire world, and we are lucky ducks having one virtually in our back yard.  We are even luckier because they allow us an allocation every so often of their glorious beer.  Starting at 5pm, until it is gone – Spencer Trappist Ale, on draft at Max Burger Longmeadow.
This week's top deals and sales : calgary co-op flyer, costco flyer, longos flyer, rexall flyer, shoppers drug mart flyer