I just stopped by Max Burger in West Hartford this afternoon and they have a great selection of drafts on hand for the weekend.  If you have not stopped in to see us in a while, we revamped the entire bar area this past summer and installed extra beer lines in on our new fire-engine red draft tower.  From the cooler to the faucets, everything is brand new and pouring perfectly.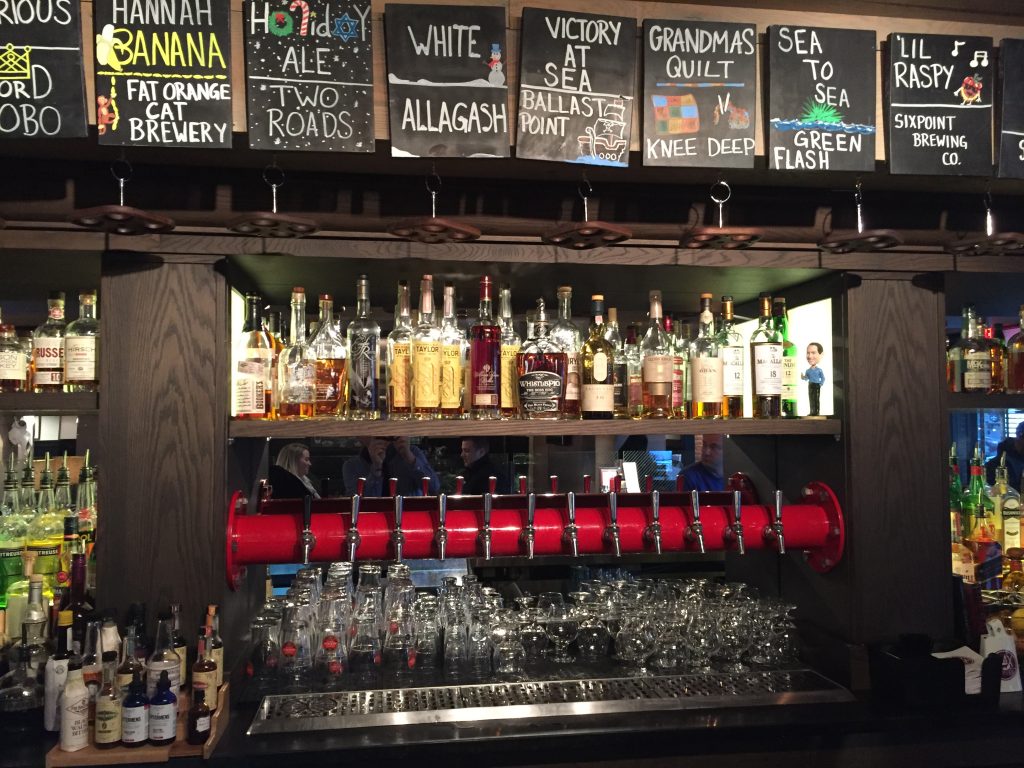 On draft tonight and over the weekend (tapped at various times so check our UnTappd page for updates), will include, among others –  Thomas Hooker #No Filter (CT), Prospect Hop Flavored Cider (MA), Fat Orange Cat Hanna Banana (CT), Maine Peeper (ME), Relic The Mage (CT), Jack's Abbey House Lager (MA), Two Roads No Limits Hefeweizen (CT), New England Brewing Co Sea hag IPA (CT), Two Roads Clementine Gose (CT), Hooker Liberator (CT), Stone Enjoy By (CA), and many, many more.
Plus Thursday is half-priced cans of beer all day long!
Take a look at this week's speacials : loblaws flyer, walmart flyer, freshco flyer, no frills flyer, food basics flyer