by Brian Mitchell, Corporate Beverage Director, Max Restaurant Group
Newburyport Brewing Company was founded just a couple of years ago (2012), but my first really solid encounter with them was at our Marchtoberfest Beer tasting last March at Max's Tavern in Springfield.  I had the opportunity to meet the guys from the brewery and taste through the beers.  Without being overly biased, this was one of the best take-aways for me from the whole tasting.  I really enjoyed the style of the beers, the fact that they brew exclusively in cans (large and small), and that they are a couple of local guys.
So, it is with great pleasure that I announce that co-owner Chris Webb, will be joining us at Max Burger in Longmeadow on September 8th, for a great beer dinner, pairing Newburyport Brewing beers with the cuisine of Executive Chef David Sudol.
The price is great – the beer and food are going to be delicious; really no reason not to attend.  Take a look at the menu…
Max Burger of Longmeadow
Presents a Super Awesome Beer & Food Pairing Dinner
Featuring – Newburyport Brewing Company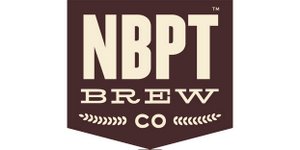 With Special Guest – Chris Webb – Owner
 September 8th
Reception at 6:00 · Dinner at 6:30
Awesome Course 1
Potato Bacon Cheddar "Fritters" with Tasso Ham Gravy
Melt Away Session I.P.A. – 4.6% ABV
Awesome Course 2
"Fish n Chips"- Blackened  Swordfish Sliders (Sweet Slaw, Agent 9 Sauce, Crispy Onion Straws) Beer Battered Steak Fries
Yeet! Extra Special Bitter – 5% ABV
Awesome Course 3
Pork Tenderloin, Chorizo Potato Hash, Spiced Cherry Compote, Sweet Tea Gastrique
Green Head I.P.A. – 7.2% ABV
Super Dessert Course
Peach 'N' Cream Cobbler Milkshake
Plum Island White – 5.4% ABV
COST: $55.00 per person
(not including tax or gratuity )
Please call Max Burger Longmeadow to reserve your seat
413-798-0101
This week's top deals and sales : calgary co-op flyer, costco flyer, longos flyer, rexall flyer, shoppers drug mart flyer